June 11, 2020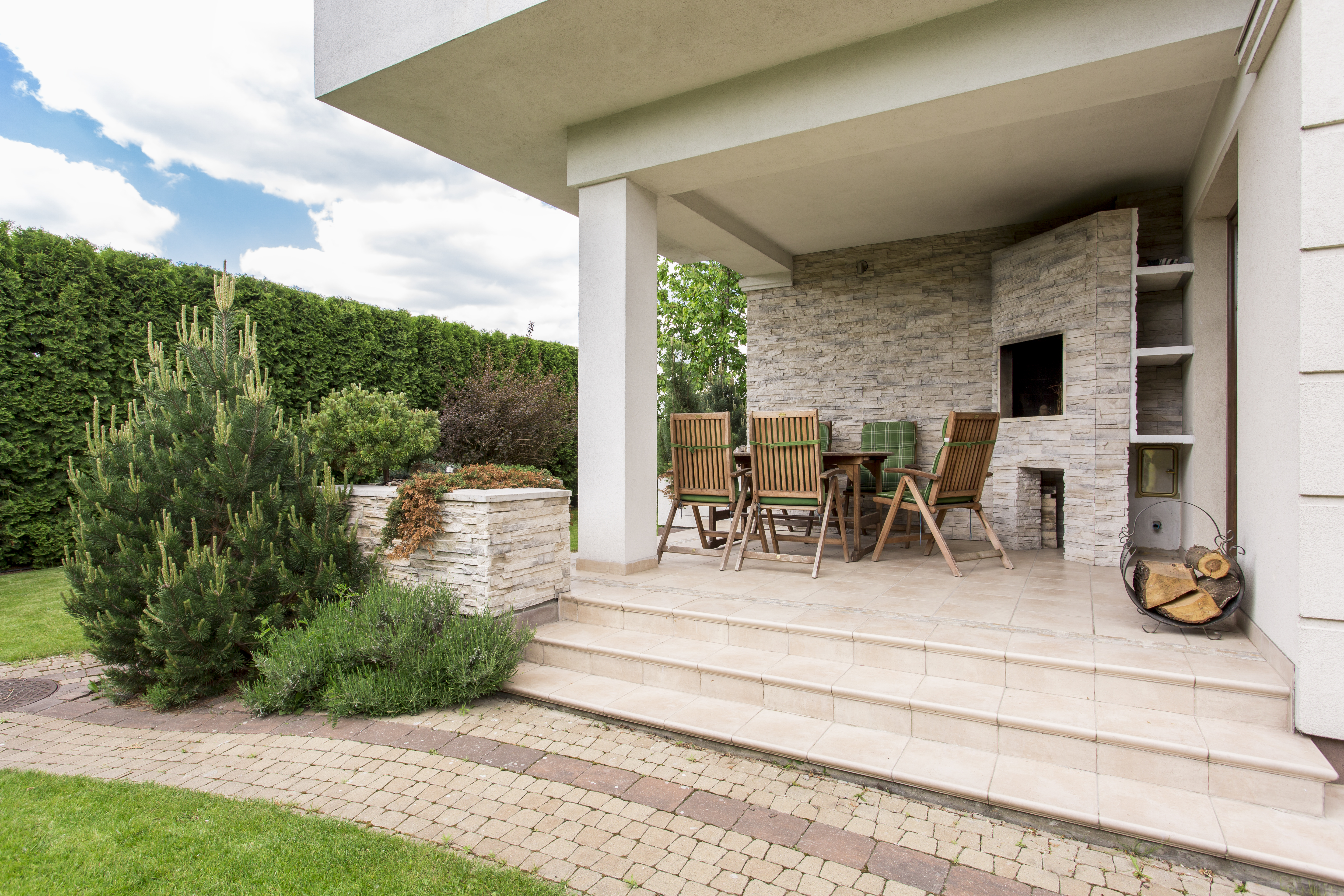 The landscaping around your home makes a statement about who you are as a homeowner. Plantings, hardscaping, and water features all contribute to the outdoor image your home portrays. Upgrading your landscaping is a great way to enhance your curb appeal. While you want your home landscaping to have a timeless look, there are some landscaping trends that should not be ignored. 
Latest Landscaping Trends in Plantings
When it comes to plantings, sustainability and eco-friendly plantings are the latest landscaping trends. Plants that require regular watering, fertilizing, and constant attention are being looked over in favor of low-maintenance, natural, and eco-conscious choices.
Multi-season plantings that are beautiful in both the spring and fall are good choices. From flowers to fall color, they enhance the outdoor space for many months of the year.
Vegetable gardens are bridging the gap between functionality and beauty. Instead of simple vegetable gardens, the latest trend is to branch out into unique vegetables, such as certain lettuces, that will look attractive as well as taste delicious.
Plants that are fragrant, low-maintenance, water smart, and pollinator friendly are popular. Lavender is one of the best choices that fits all the requirements. Native plants, such as asters and goldenrod, are good too because they will thrive naturally without extra care and are pollinator friendly. Pollinator gardens are a trend that helps both butterflies, bees, hummingbirds, and the plants they pollinate. These plants are colorful and beautiful as well as eco-friendly.
Drought tolerant plants are a smart way to go if you watch your water consumption. These plants add plenty of color and texture while requiring very little in the way of watering.
Vertical gardens are a smart way to make outdoor spaces beautiful and rich. "Growing up" on lattice or trellises will soften exterior walls and add a ton of texture to your landscape.
Latest Landscaping Trends in Hardscaping
One of the latest landscaping trends in hardscaping is incorporating patterns into patios and walkways. Pavers and bricks can be laid in circular, lattice, basket, and chevron patterns. These complicated patterns can add charm to your curb appeal and patio. By softening these once basic elements, you create some eye-catching details that make a big impact.
Outdoor lighting adds ambiance to outdoor spaces. LED and solar-powered options are eco-friendly choices that give outdoor spaces a warm glow once the sun has gone down. Popular trends include planters with built in lighting, low pathway lights, and fixtures within outdoor living spaces. The current trend in lighting is to enhance outdoor spaces after dark without distracting from the design of the space.
Outdoor heaters, pergolas, and awnings are being incorporated into landscaping to enhance multi-season plantings. With these features, homeowners can enjoy their outdoor spaces for a much longer stretch of the year.
Latest Landscaping Trends in Irrigation and Water Features
Smart irrigation has homeowners saving money and conserving water, so it's a trend that is here to stay. Rather than timers that may have in-ground sprinklers watering during a rainstorm, homeowners can control their smart irrigation systems to water only when needed.
Water features can add a peaceful atmosphere and natural beauty to landscaping. Many of these features are simple to install and complement plantings, turning a simple backyard into a spa-like space.
When it comes to the latest trends in landscaping, sustainability and eco-friendly is key. Speaking to a landscaping professional about your outdoor space is the best way to find the right choices for your area. A landscaping professional can guide you through the trends in a way that makes sense for your spaces, making the exterior of your home more beautiful, functional, and environmentally conscious. Contact Twin Oaks Landscape to learn more about current landscaping trends and how to incorporate them into your outdoor spaces today!
"We recommend Twin Oaks to any entity looking for a full-service, talented, and responsive provider."
Therese Mahoney
Secretary/Treasurer of Doral Creek Condominium Association, Ann Arbor, Michigan