January 20, 2023
When you partner with a landscape contractor to help you design and install new landscaping around your property, it's important to understand that there is a lot going on behind the scenes. Landscape Design Installation experts have knowledge and experiences in multiple fields, and most often, the company you hire will have several experts in different facets of the landscaping services they provide. It's important to ask questions when you are choosing a company to hire, and the questions you ask will be relevant to the work you want to accomplish.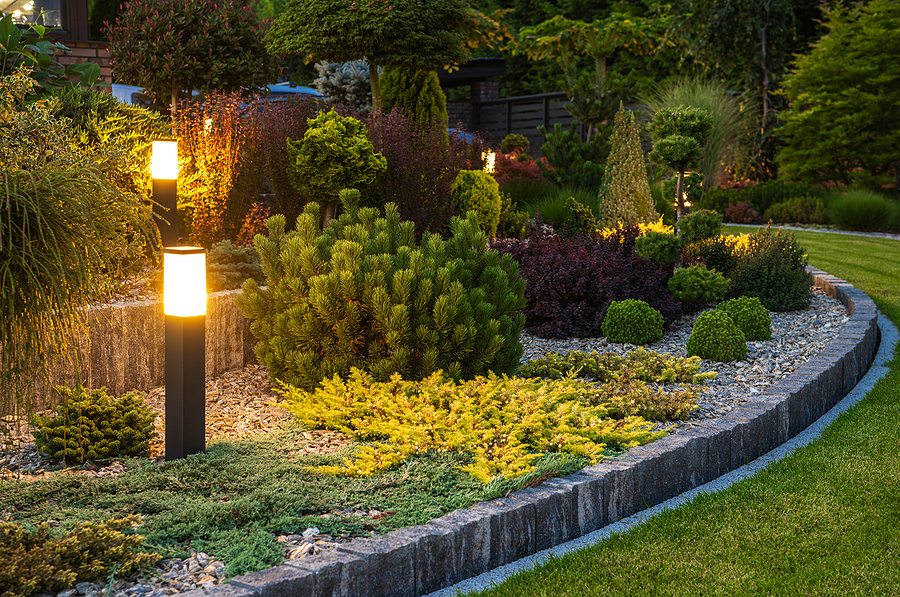 Landscape Installation is a Learned Skill Set
From Design to Engineering, it is important to choose professionals for your unique property and landscaping needs. If you're interested in creating outdoor spaces that include hardscapes like water features, fire pits, or patios and walkways, find out if the company you're considering has a gallery of past projects you can look through. You want to partner with a landscape contractor who can bring your visions to life, and being able to see past projects will let you know if they are capable of providing the services you are looking for.
Two aspects of a beautiful, unified, and safe landscape will include well integrated hardscapes and softscapes. A well-rounded contractor with experience designing properties that include both hardscape and softscape installations is a good fit for anyone looking for some outdoor visual impact.
A Professional Difference
For impeccably built, safe, long-lasting hard-scapes, a landscape installation expert is the right choice. They have the experience, proper tools, and vast knowledge about the myriad of ever-changing materials that are available for paver patios, walkways, steps, retaining walls, and other outdoor features. They will know a variety of popular and unique building materials available, and will know which ones will work best on your property based on their experience with previous projects in your area.
They will make accurate measurements and be able to calculate slope, pitch, and drainage. They will consider flow of traffic, comfort of 'outdoor rooms', lighting, irrigation, and landscape materials such as mulch, edging, and soils.
They will address long-term maintenance needs and consider installation details to the dime, so you'll know what to expect and how to best care for your new features and landscape over time.
Designing and Installing Softscapes
There is so much that goes into designing and installing unique, eye-catching outdoor spaces.
Planning the Design Architecturally
Art & Science of Design
Science of Plants and Plant Requirements
Science of Soils and Soil Amendments
Integrated Pest Management (IPM)
Landscape Gardening Maintenance Knowledge
Twin Oaks Landscape offers landscape design, installation, and maintenance services done by expert professionals who can take care of all your landscaping needs. For planning and design, from hardscape to softscape, throughout any type of landscape lawn, irrigation, and garden maintenance project, we have you covered. Long-term landscape maintenance services are available so you can be sure your property always looks its best.
The Twin Oaks Difference
We are proud members of this community, and as a local landscape contractor, we've spent years building a team of professionals to cover every aspect of landscape design and installation. In doing so, we can provide homeowners in and around Ann Arbor with state-of-the-art, high quality materials, plants, and services that lead to successful gardens and beautiful outdoor spaces homeowners love spending time in.
If you've been thinking about giving your property a makeover, or you'd like to create some outdoor spaces to enjoy with family and friends, let the experts at Twin Oaks Landscape help you transform your property this year. Contact us today to learn more.
"We recommend Twin Oaks to any entity looking for a full-service, talented, and responsive provider."
Therese Mahoney
Secretary/Treasurer of Doral Creek Condominium Association, Ann Arbor, Michigan