January 15, 2021
Planning your landscape design doesn't need to – and shouldn't – be something you put off until spring. Last spring many homeowners who were spending more time at home due to the pandemic quickly realized that their outdoor areas needed some upgrades. When they tried to make those updates, they found that landscape companies were booked and materials were delayed. In order to avoid a similar situation this spring, planning now will ensure that you can start work as soon as possible to get the maximum time to enjoy your new outdoor living spaces.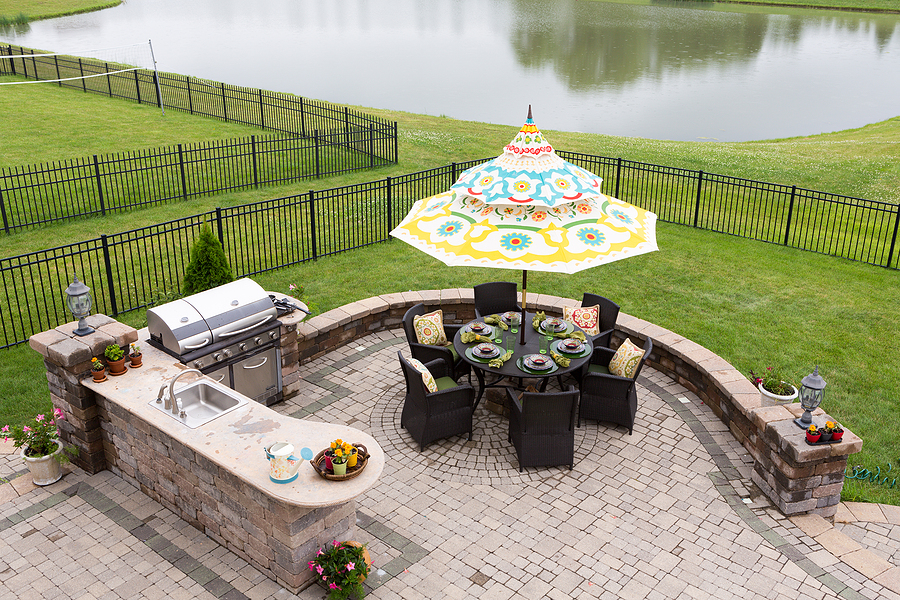 Developing Your Landscape Design Plans
Developing your landscape design plans doesn't have to happen right before you implement them. When you start early, you can take your time and develop your plans with your contractor in a low stress way. Winter is one of the best times to start creating your landscape design plans. When your property is not in full bloom, you can look at your yard as a blank canvas and get inspired for landscape design. A landscape design contractor will be able to easily identify problem areas as well as see the entire picture and suggest landscape design plans that will work well on your property.
Contractors are in High Demand
Most people are inspired to begin thinking about their landscape design plans when spring arrives and the weather begins to warm up. Unfortunately, by this point, your landscape contractor may be booked for several months out. Contractors are in high demand in the spring and by the time they are free to take your project, it may be close to or well into summer and you will have missed a full season of enjoying your outdoor areas. By developing your landscaping design plans now, you can get on the schedule early and ensure that the contractor you choose will be able to take on your project as soon as the seasons change.
Everything is Taking Longer
The reality is clear-the pandemic has slowed everything down. Getting permits is more complicated when offices are closed or operating with limited hours or staff. Materials may take longer to arrive. The entire system feels sluggish right now. When you plan early, the delays in having materials delivered or acquiring permits doesn't have to delay the implementation of your projects.
Potential Shortages and Price Increases
When demand goes up, so does the price. Many manufacturers can't keep up with high demand right now. That means a project you design in the spring could find you looking at high prices, long delays, and even the inability to get the materials you want at all. When you complete your landscape design plans now, you can take advantage of the lower prices in the off season, place your orders when the manufacturers aren't overwhelmed, and ensure that you will get all the materials you need.
If you are hoping to enjoy a new outdoor living space when the warm weather returns, the time to start planning is now. If you're at the front of the line with your landscape contractor, you will maximize the time you can enjoy your new outdoor living space in the spring and summer. Twin Oaks Landscape can help bring your plans from concept to reality, and we can guide you through products and designs that will best suit your lifestyle, your home's style, and your region. Let's talk about your ideas today!
"We recommend Twin Oaks to any entity looking for a full-service, talented, and responsive provider."
Therese Mahoney
Secretary/Treasurer of Doral Creek Condominium Association, Ann Arbor, Michigan