November 4, 2018
Make your business or facility festive, cheerful, warmly inviting, and appealing during the upcoming Holiday Season to capture the enthralled attention of your customers. If you are not able to do it all yourself, consider hiring a professional landscaping company to help you design, and then they can do the preparing, customizing, and installing of the perfect holiday theme to brighten up your yard. They can also aid you to stay within your budget and be able to guarantee that everything will be completed timely.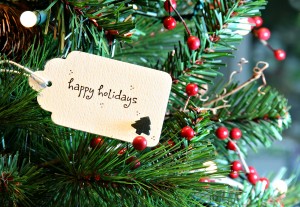 Such a company that specializes in enhancing your landscaping will have a catalog or gallery of pictures of previous or suggested projects that will give you multiple ideas to inspire your decisions. There are so many ways to incorporate the latest trends whether you want to go traditional, extravagant, attention-grabbing, upbeat, or modern. Creative ideas from their knowledgeable team will take into consideration your decorating goals, desired theme, colors, and size of the project. Animated and stationary displays can be added and whatever else will please you.
Decorative stones and pebbles
Such stones in various sizes, colors, and shapes are a wonderful natural material for decorating. They bring a beautiful texture and natural feel to attractively accentuate backyard designs with their creative use in land art, rock gardens, accent walls, flower beds, borders, fences, outdoor furniture, and more. Pebbles also have an impressive look in a glass vase with fresh flowers or in centerpieces.
Rock Painting
This is a fun hobby for all ages where anyone can turn large rocks and small pebbles into something distinctive and handmade with imagination and the inspiration of the irregular shapes, sizes, and color variations. Fabulous art ideas and simple patterns using flowers, leaves, birds, dogs, cats, butterflies, modern geometric patterns, abstract shapes, and many other ideas make painting easy and enjoyable. These will help create additions to your own outdoor living and garden spaces or become perfect holiday gifts. You simply wash the stones with water and dishwashing liquid, let dry, and start painting.
Holiday lighting
Allow the holiday spirit to shine through with decorations such as lanterns, wreaths, garlands, and solar-powered decorations such as these in an assortment of colorful lights:
Solar Christmas Candle Garden Stakes
Tree-shaped metal stakes are decorated with greenery, golden berries, and a bright red poinsettia topped with a gold star. A red solar-powered candle that has a flickering yellow light glows at dusk is in the center of each tree.
Solar Lighted Christmas Candy Canes
Decorate a porch or fence with festive candy canes that feature lush greenery, bright red bows, and which light up automatically at night with 20 solar-powered lights. Each candy cane has a hook on top for easy hanging.
Christmas Candle Outdoor Path Lights
Consider a  set of elegant candle stakes which are put into the ground to line a driveway, sidewalk, or porch with bright lights. End-to-end plugs let you connect multiple strings together with a power cord that measures 15 feet long.
If you are interested in stepping up your property's holiday game, contact Twin Oaks Landscape for ideas on how to make your business shine this holiday season.
"We recommend Twin Oaks to any entity looking for a full-service, talented, and responsive provider."
Therese Mahoney
Secretary/Treasurer of Doral Creek Condominium Association, Ann Arbor, Michigan