March 7, 2017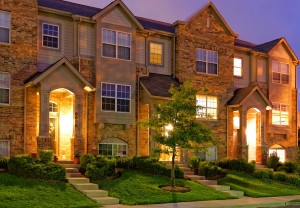 As spring approaches, your thoughts turn to your lawn and landscape. Perhaps your vision of shade trees, blooming color, and a winding garden pathway is not yet a reality. Maybe one of your DIY projects to beautify your landscape did not turned out as you wished. It may be time to hire a commercial landscape firm to bring out the best features of your property.
Finding the Right Commercial Landscape Company for Your Property
Is there a problem with the landscape at your business? You are aware that your outdoors creates the first impression for potential customers, but maybe you haven't gotten the chance yet to clean it up or been able to maintain what is there. An unkempt lawn outside your business may be a situation where you need the services of a landscape firm. Professional landscapers can green up the lawn and add a few attractive flowerbeds to offer blooming color and a welcoming scenario to those who may do business inside. Easy maintenance and plants that last may simplify issues with the landscape at your business.
Do you find the plantings in your landscape are becoming an overgrown mess? The shrubbery has no shape and blooms are limited, the lawn has brown patches, the trees no longer look healthy, branches broken by winter storms litter the ground, and you do not know where to begin. You realize that you need help in all these situations, leading to the question: What type of commercial landscape firm should I hire?
Finding the Right Commercial Landscape Firm
Begin the process by looking for referrals from friends and neighbors. If you've noticed a beautiful lawn in your neighborhood, keep an eye out for signs there and names on the trucks or just ask your neighbor with the lovely landscape. If you have a special project to complete, such as flower gardens lining the fence, a professional can be of great assistance.
Once you've collected company names, you should:
Take a look at previous jobs the company has installed.
Be sure to question reliability and professionalism.
Compare prices on both installation of new materials and maintenance of what is already growing in your yard.
Most importantly, make sure the landscaper knows your wishes. If you would like to handle some of the maintenance yourself, make sure that is agreeable to the landscaper providing the estimate.
Discuss scheduling and decide about how much time you will need the service. How much time is an important consideration. Do you have a large lawn with trees, shrubs, and flowerbeds, that need regular care? Keeping the yard manicured regularly calls for someone to be there with proper equipment who also knows when and how to fertilize the lawn.
Simple is Beautiful
Consider that simple is often the most attractive method of creating a beautiful landscape. Simple yard designs impact your outdoor space with coordinating colors and long-lasting blooms. The right plant in the right place offers a sense of continuity that delights the eye. Homeowners can rarely accomplish this feel with DIY designs and plant material from the big-box store. Ask the landscape professional how the company would implement your vision.
Perhaps the campus of your business would benefit from easy maintenance and plants that last. Call us for a simple, well-planned design. Our experience has shown us which plants thrive in the often temperamental Ann Arbor landscape. Simple yard ideas installed at your business can help to provide the feeling of success. A well-manicured landscape helps attract new customers.
"We recommend Twin Oaks to any entity looking for a full-service, talented, and responsive provider."
Therese Mahoney
Secretary/Treasurer of Doral Creek Condominium Association, Ann Arbor, Michigan