October 23, 2023
When you have just moved into a newly built home, moving on to the landscaping phase is a big undertaking. New construction will typically need irrigation installation, sod installation, and drainage solutions in addition to the hardscapes that the family wants and needs to make their outdoor living spaces complete. These westside Ann Arbor homeowners had a large project ahead of them with so many elements that needed to be ironed out, but knew that Twin Oaks Landscape would create a beautiful solution that would meet all of their needs.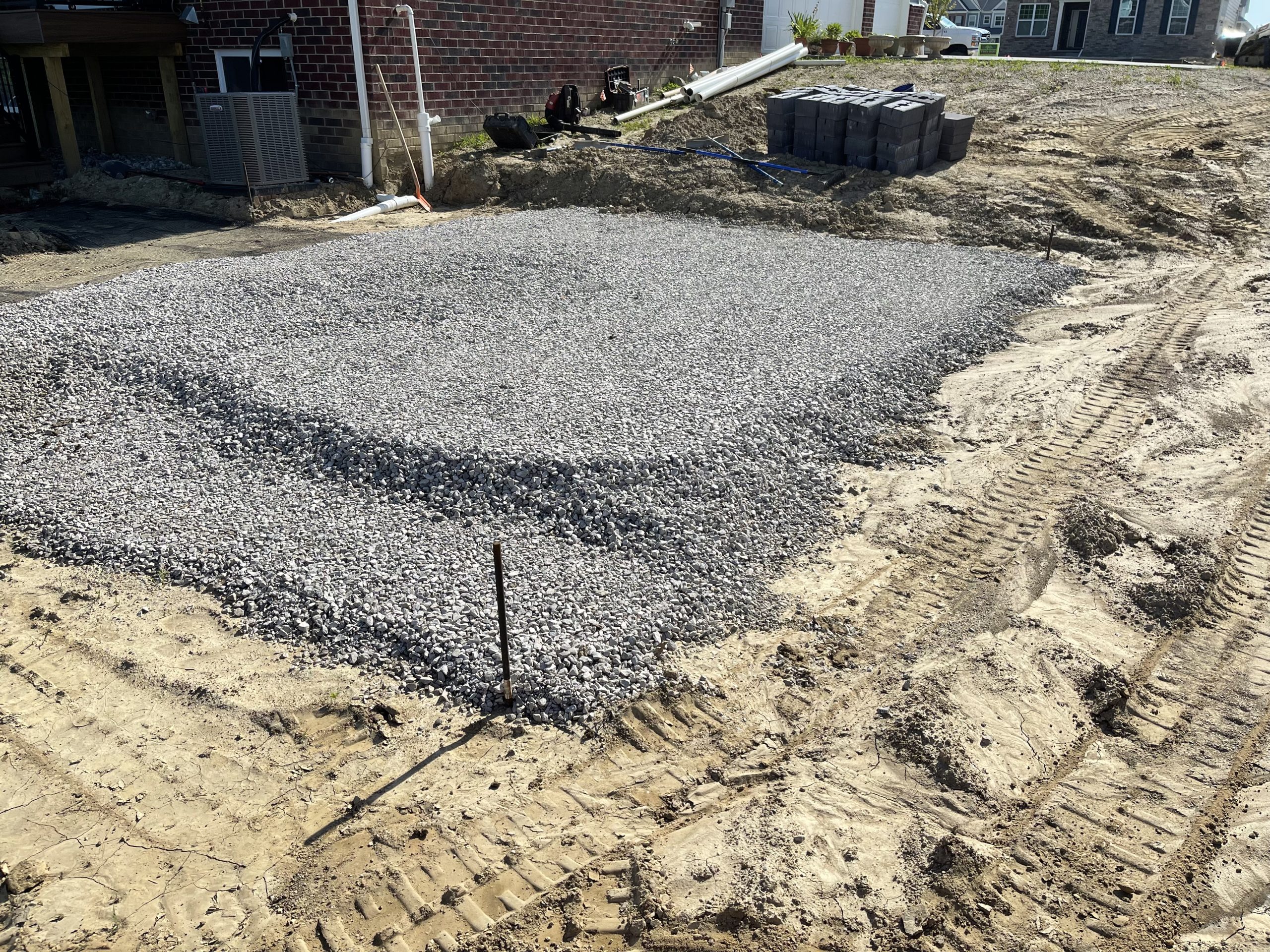 Project Overview
The homeowners found Twin Oaks Landscape through truck signage in the community and reached out to inquire about their landscaping needs. Since it was a newly constructed home, these clients needed drainage solutions around the house, wanted an irrigation system installed, a sod installed, and a paver patio with a sitting wall. This was an extensive project, beginning in July of 2022 and finishing later that summer.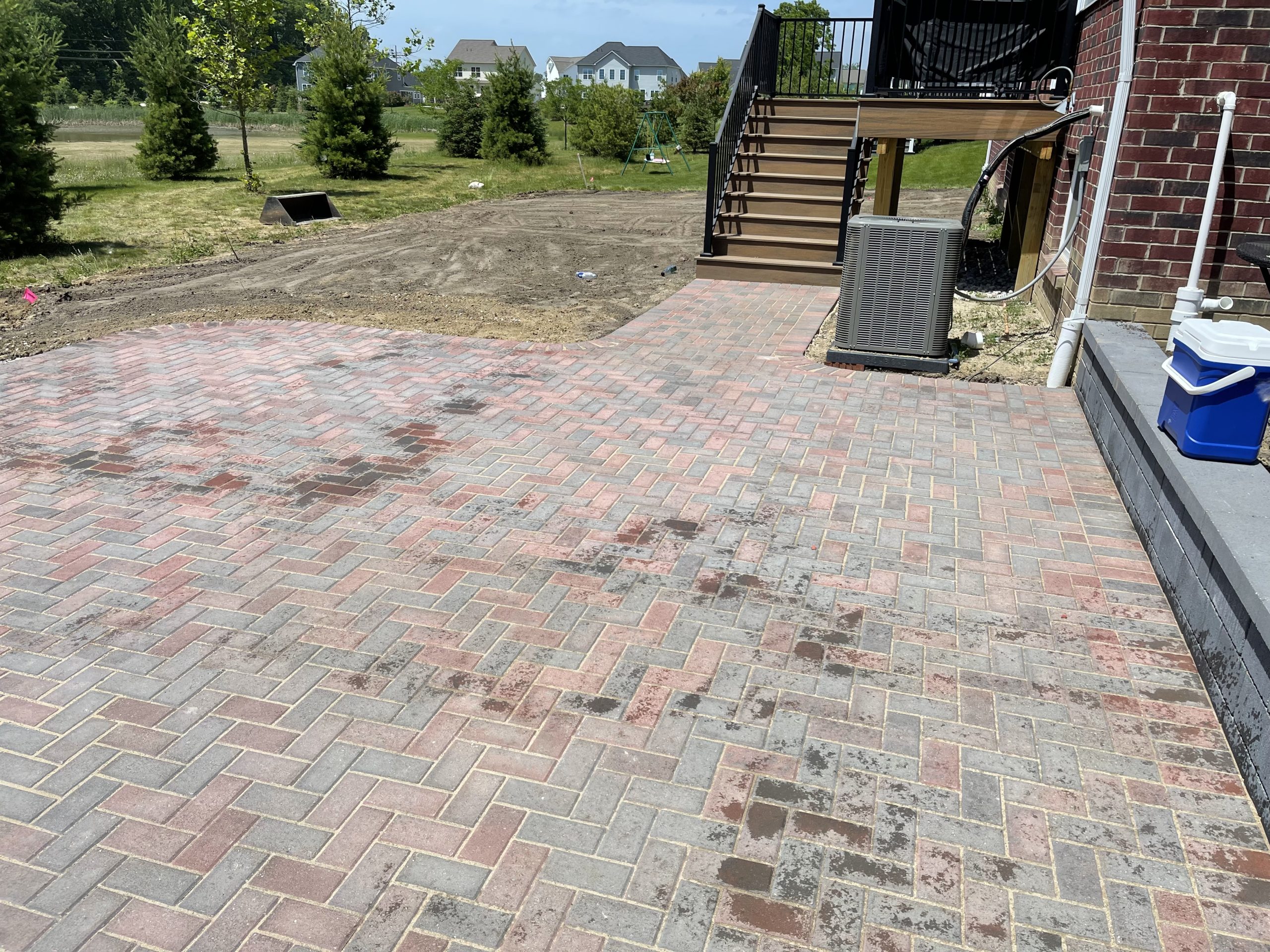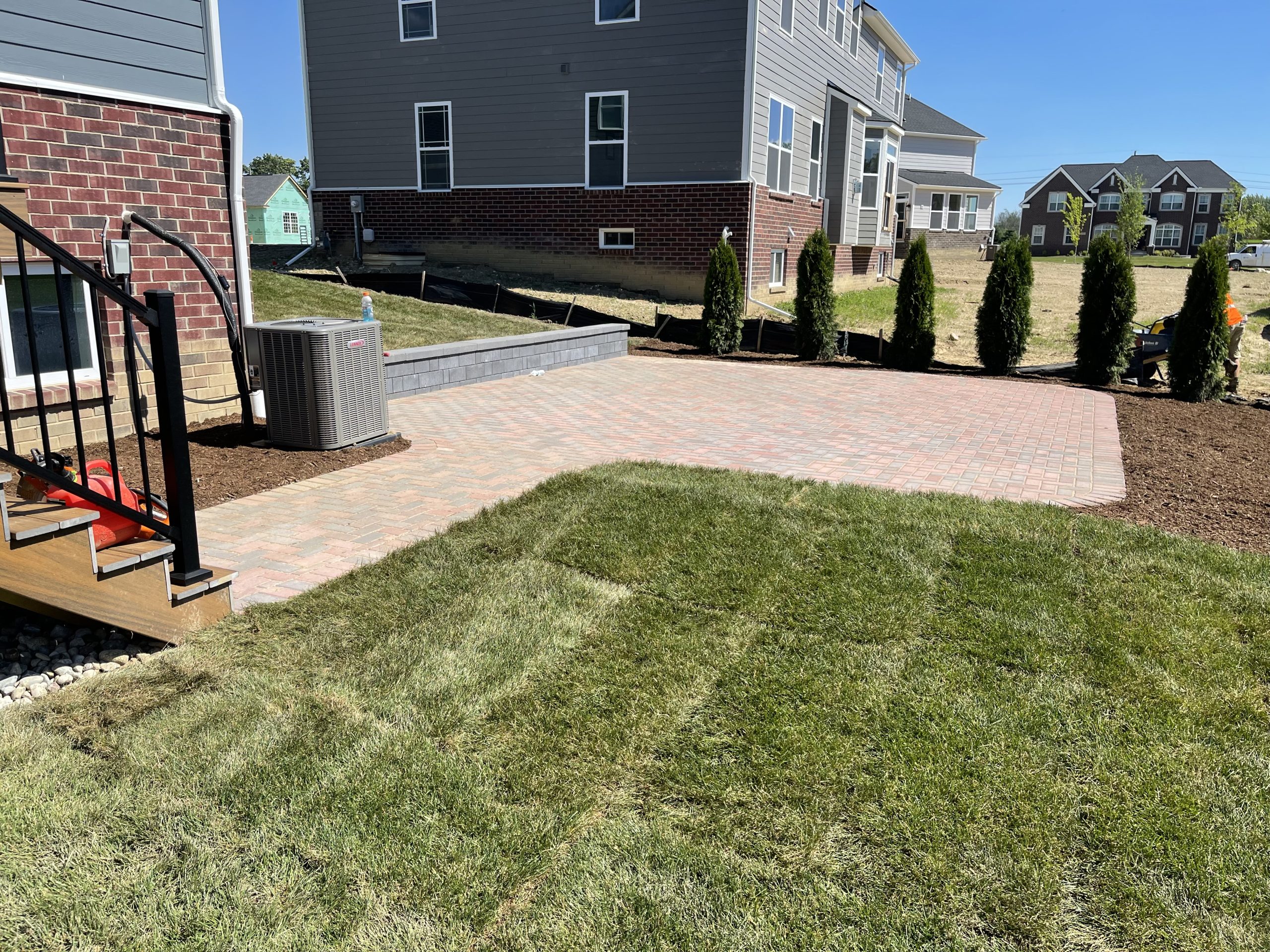 The Twin Oaks Landscape Solution
After installing the drainage and irrigation systems, the Twin Oaks team marked off the spaces for the patio and sitting wall. Our team installed 400 square feet of pavers to create a stunning patio and finished it off with a 20 foot sitting wall. Plantings were installed around the patio for a finished look, with plenty of opportunities to enhance the landscaping and plantings further in the future. Although this was a major project, we were able to complete it relatively easily without any setbacks or surprises.
Materials Used
This customer took our advice and chose Fendt Holland pavers with a Fendt Stonegate sitting wall to hold the grade from the hillside. Fendt pavers are made in Michigan and a local pioneer in the design and production of innovative pavers. They are high-density with exceptional strength that can hold up well to our Michigan weather, as they absorb a minimal amount of moisture and will therefore resist the effects of our freezing and thawing cycle. Not only are Fendt pavers superior in function, they are designed with beauty in mind. Our patio installation team looks at each paver to make sure that the pattern created looks cohesive for an impressive end result.
The Results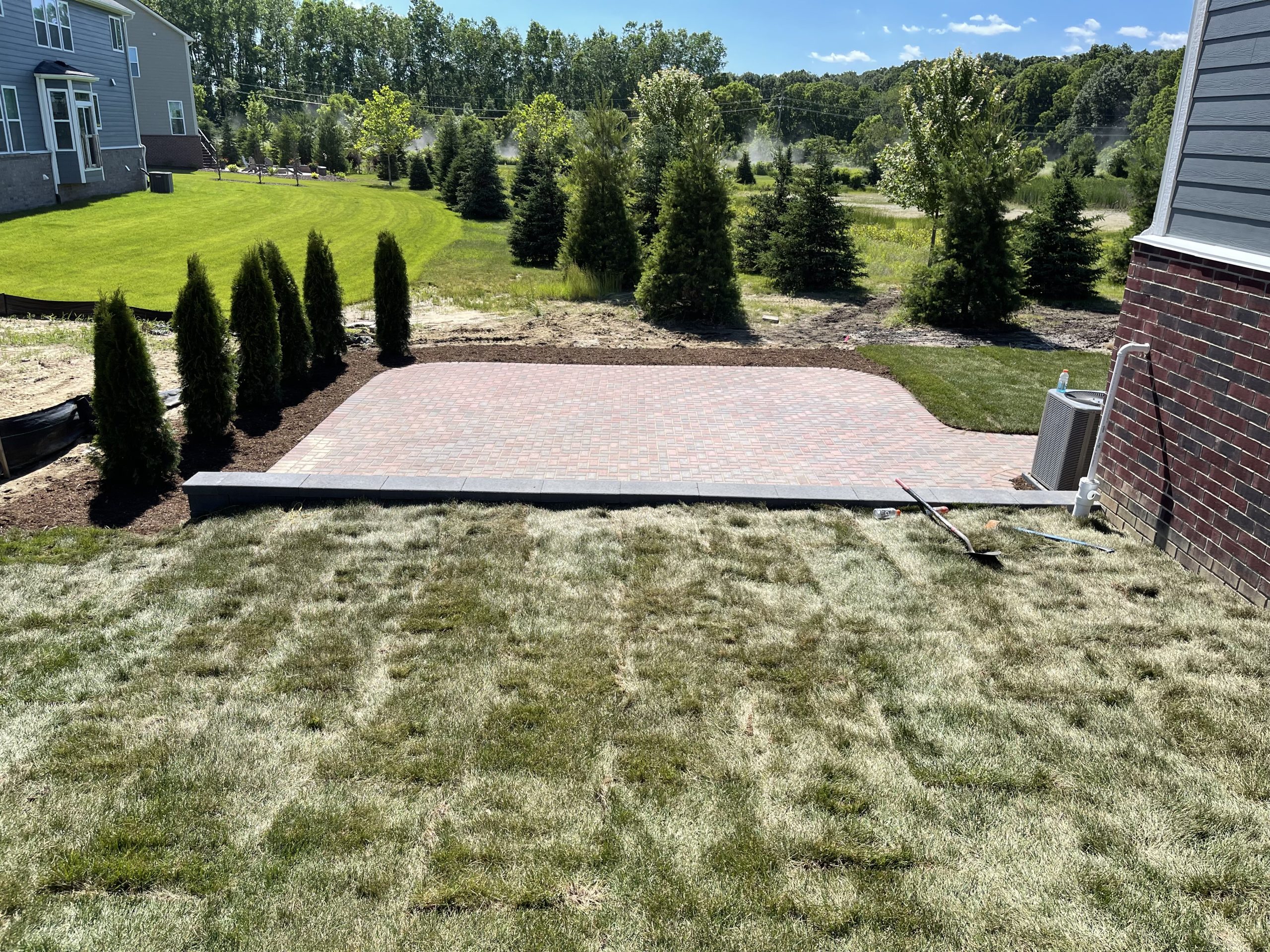 The homeowners were very happy with the landscaping and hardscaping that blended perfectly with their new home. Building and landscaping a new home is a long process, but knowing that it will be exactly what you want and need for your family is a perfect end result. These clients are excited to do more phases in the future as they settle in, and we are happy to help when they are ready to continue the project. To learn more about what we can do for your outdoor living spaces, contact Twin Oaks Landscape for a project estimate.
"We recommend Twin Oaks to any entity looking for a full-service, talented, and responsive provider."
Therese Mahoney
Secretary/Treasurer of Doral Creek Condominium Association, Ann Arbor, Michigan