June 30, 2020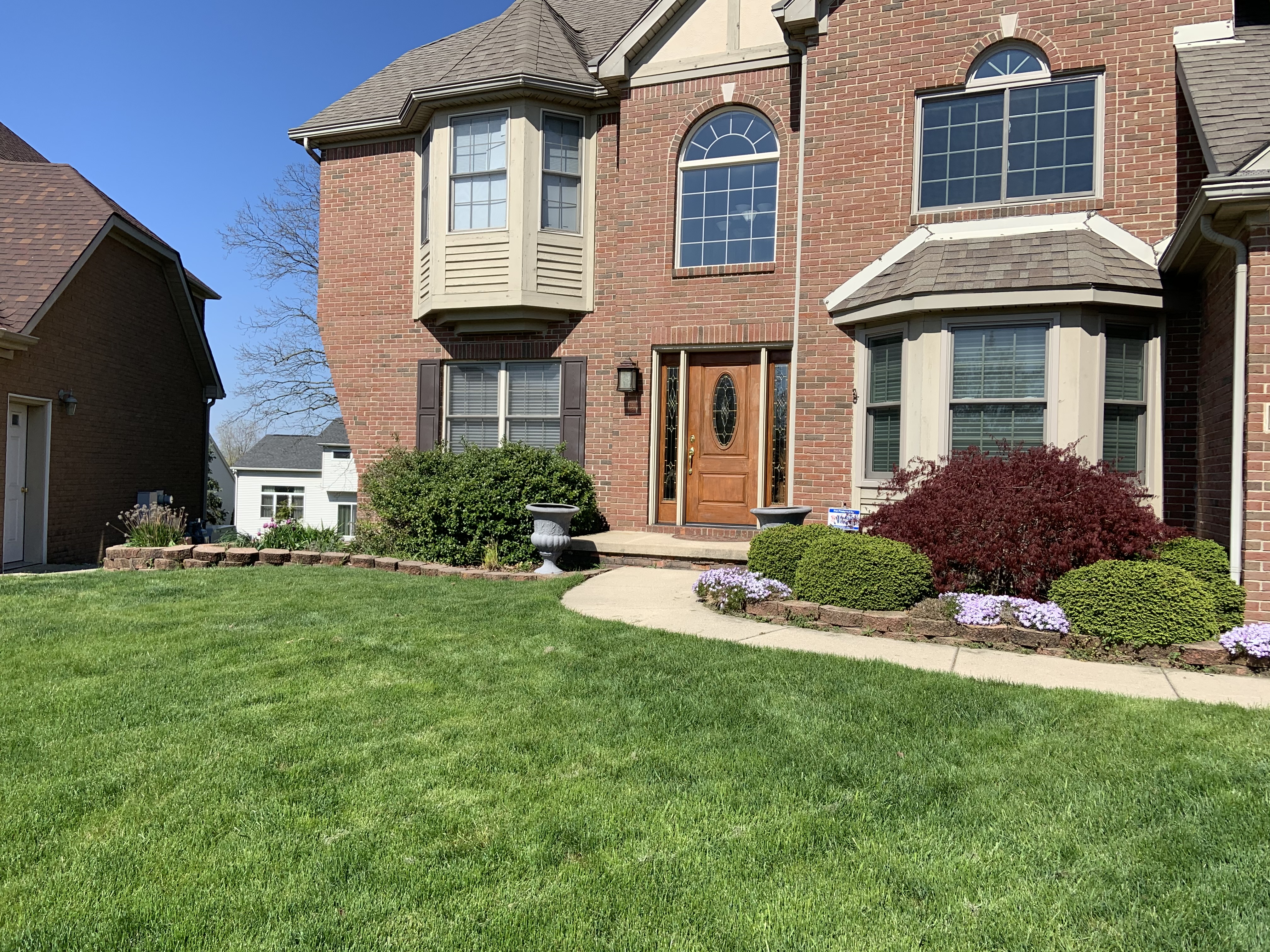 You know your landscaping needs work, but a major overhaul just isn't in the budget. Well, it doesn't have to be. Revamping your landscape can be done with some inexpensive updates that will still pack an impressive punch for your curb appeal.
These homeowners in the Ann Arbor area now know how a few little landscape updates can go a long way. They contacted Twin Oaks Landscape to breathe new life into a pretty drab space in front of their house.
Project Overview
The homeowners wanted to clean up their existing flower beds and create a new look for their landscape. They had a failing retaining wall and a lot of the spaces were overgrown and just underwhelming. They needed help. Luckily, a quick search of "Landscapers in Ann Arbor" led them right to Twin Oaks Landscape.
How it Was Made
Twin Oaks was able to get to work right away. We started and completed the project in the Spring of 2020.
Both hard and soft scape features were incorporated to complete the look of the 30′ x 2′ space. The existing retaining wall was removed and was replaced with a new, updated wall block. Overgrown and unhealthy plants and shrubs were removed. New plants, which are better suited for Michigan's diverse climate, were put in their place.
Materials Used 
Fendt Stonegate wall block and cap
Weeping cherry tree
Boxwood shrubs
Creeping phlox
Mulch
The homeowners already had the Japanese Maple tree, and it was kept in place and incorporated into the design of the new landscape plan in the front of the house. Additional shrubs and flowers were added to soften the look of the yard and to add more color.
Another Satisfied Landscape Customer
The customers are extremely happy with the job done by Twin Oaks Landscape. And they are thrilled with the simple maintenance that their new landscaped area will require moving forward.
Twin Oaks Landscape is proud to offer landscape design solutions for homeowners in the Ann Arbor area. With the warm weather here, and more and more families opting to stay home and enjoy each other's company, it's only natural to want to create amazing spaces. Nothing makes us happier than creating outdoor spaces to help people enjoy Michigan's great outdoors.
Create Instant Curb Appeal
You don't have to spend a ton of money to improve your curb appeal. Think of it as an investment. If you choose the right landscape company to help bring your landscaping ideas to fruition, you'll have a great space to enjoy and plants that thrive in your region. At Twin Oaks Landscape, we will help you create the outdoor space you've always wanted, big or small, and we'll advise you on the best plants and designs for your area.
From plants to pavers, we'll add an ideal hardscape and soft scape to bring out the beauty of your home. Twin Oaks Landscape can choose plants and other materials that are right for your climate and for your property and landscape goals. We pay as much attention to the functionality as we do to aesthetics. Contact Twin Oaks today to turn outdoor living space ideas into reality.
"We recommend Twin Oaks to any entity looking for a full-service, talented, and responsive provider."
Therese Mahoney
Secretary/Treasurer of Doral Creek Condominium Association, Ann Arbor, Michigan