July 10, 2015
Many homeowners and property managers focus on landscaping fundamentals when it comes to establishment and fail to follow through afterwards. The reality is that long-term shrub care is often the key to a great yard in Ann Arbor MI and beyond. If you're going into the hot summer months and want to keep your ornamental flora looking great, the following tips and tricks will go a long way towards achieving that goal.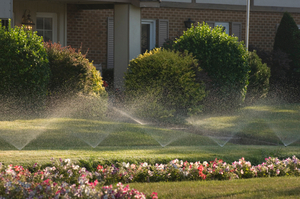 Lay the Groundwork
Regardless of the shrubs that you choose to adorn your home, good ground care is always clutch. Start by checking drainage and adjusting the gravel situation as needed to ensure that your shrubs aren't water-logged at any point. Go a step further by fertilizing the topsoil with the appropriate nutrients for each plant. Finish the process off with a decent layer of cedar mulch and weed when needed.
Put In Proper Irrigation
Shrubs in wet and humid environments often need irrigation just as much as those in arid locales like the Southwest. If you need to, put in a discreet drip line that runs along the side of the house underneath the shrub garden's back end. You can adjust the moisture content manually or even hook the system up with an automation platform like Nest for fine-grained control.
Hack Away the Bad Wood
Summer is generally the best time to prune shrubs. After the spring growth bonanza wears off, you can make an honest assessment of a shrub's health and make the best adjustments for the overall good of the plant. You can even take the opportunity to shape a shrub into a topiary if that's what you're going for while getting rid of under-performing limbs and roots.
Build a Support System
Even the most robust shrubs need a little help from time to time. This support system can come in the form of stakes or even a little wire rope for particularly heavy shrubs. The idea is to give your shrubs a base on which to grow so that they survive beyond the trial phase. Once your shrubs have grown in the right way and in the right way, you can remove the struts.
Perfect the Surroundings
Sooner or later, a good shrub will be limited by its access to good old mother sun. If you have trees or other ornamental plants overshadowing your shrubs, now is the time to trim them back. Any good hedge needs maximum sunlight to truly shine, after all. Just be sure to prune things so that your shrubs aren't always blasted by full, direct sunlight all the time.
It's a Team Effort in the End
Good shrub care is usually the result of conscientious effort on the part of the homeowner or caretaker. Great looks don't usually happen by accident. It's a marathon rather than a sprint, in other words. Regardless, summer is the best time to make sure that shrubbery is set up to perform well over the entire year whether it's in Ann Arbor MI or any other locale.
Get your yard looking its absolute best with custom landscaping solutions from Twin Oaks. Find us online at https://www.twinoakslandscape.biz/, visit us in Ann Arbor, MI at 4100 South Maple Road, or call us at (734) 213-6911.
"We recommend Twin Oaks to any entity looking for a full-service, talented, and responsive provider."
Therese Mahoney
Secretary/Treasurer of Doral Creek Condominium Association, Ann Arbor, Michigan