December 13, 2022
Most likely, you've just put this year's garden to bed and finished your fall clean up. Now you're looking at early morning frosts and waiting for the snow to fly. Preparing your spring garden is likely the furthest thing from your mind. But planning ahead has many benefits, and it can be fun to start organizing your ideas early!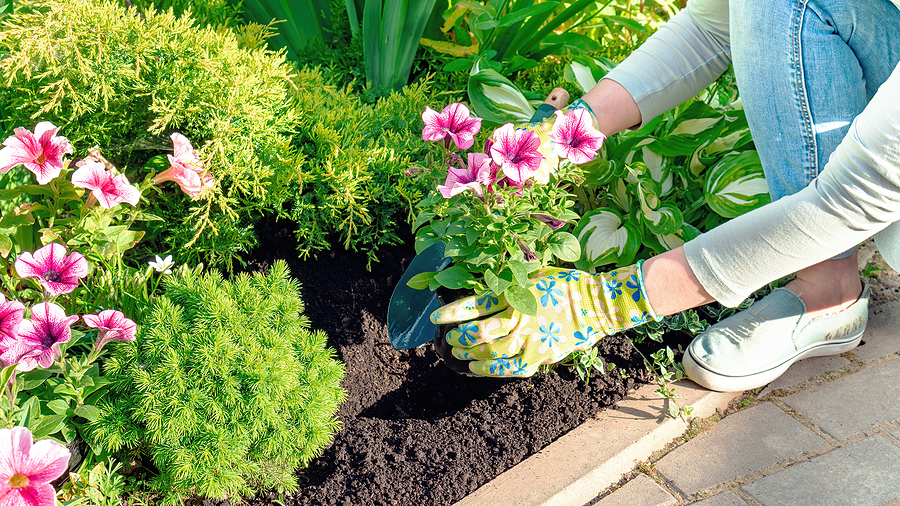 Expanding on Your Landscape Design
If you want to add on to your current landscape design, now is the perfect time to plan. If you want to expand an existing flower bed, it's important to choose plants that won't interfere with the current design. If you're starting a new bed from scratch, where will you place it? How big will it be? There are many options to consider implementing.
pollinator gardens
bed of annuals
specific color themes
cut-flower gardens
adding more perennials to existing beds
Adding a mix of annuals and perennials is a good way to work with multiple plants to keep your garden blooming throughout the season, and now is the time to think of what you'd like to add.
Planning Now Will Allow You to Take the Right Steps
A lot of spring gardening begins in the fall. There are many spring flowers that bloom from bulbs, and the ideal time to plant those is in the fall and early winter before the ground freezes. Irises, lilies, daffodils, tulips, and hyacinths should all be planted now.
Get Your Property on the Calendar
When will your landscape design contractor be the busiest? Spring, of course! Everyone who has been looking at a gray and brown landscape all winter will be eager to get their yards back in shape and looking their best. If you wait until spring to contact your landscape design contractor about your garden plans, you may find yourself at the bottom of a very long list. By planning your garden now, you can get on the schedule as soon as your landscape design contractor starts working again in the spring. Not only that, but your contractor can ensure that you are doing all the necessary steps now for a beautiful spring garden, making the work in the spring that much easier.
Prepare in the Fall for Spring
There are many tasks you can do in the fall to have a beautiful garden come spring. Some of these include:
If you have mature perennials, divide and transplant them in the fall so you don't miss out on spring flowers.
Some plants may need to be transplanted indoors for the winter to survive, while others will need to be cut back for the dormant season. Your landscape design contractor can look at your garden and advise you on how to best protect your perennials.
Weed your beds, remove any dead or diseased plants, add compost to the soil, rake the leaves off the grass and into your beds for insulation, and give your plants and trees a final watering before the first hard frost.
Planning now can put your gardens in the best possible place for spring blooms. When you plan ahead, you can develop a well-thought-out landscape design, schedule the project installation with your landscape contractor, and prepare what you can well ahead of time for a beautiful and successful garden season next year. To learn more about how we can help bring your garden ideas to life, contact Twin Oaks Landscape today.
"We recommend Twin Oaks to any entity looking for a full-service, talented, and responsive provider."
Therese Mahoney
Secretary/Treasurer of Doral Creek Condominium Association, Ann Arbor, Michigan