September 9, 2020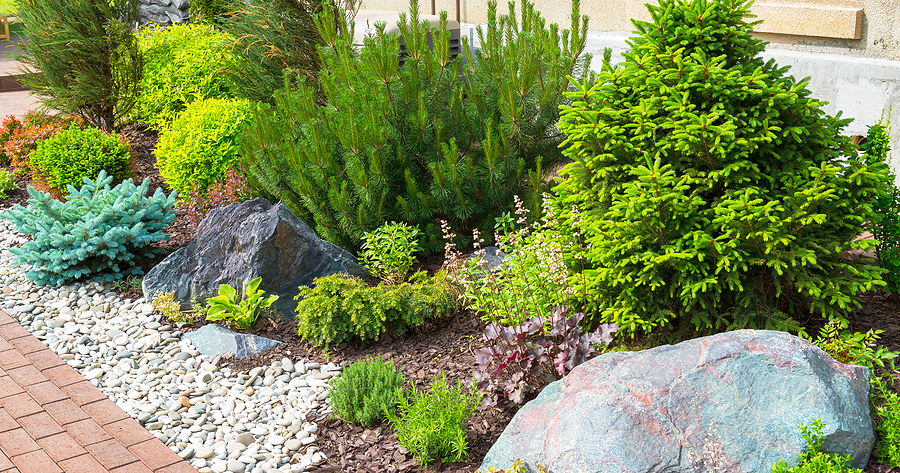 Curb appeal is a big factor when it comes to your home's value, and landscaping is a big factor in curb appeal. Buyers shop with their eyes first, and they want to see a beautiful property. If buyers can picture themselves enjoying the outdoor spaces, they are more likely to make an offer, and that offer is likely to result in a higher sale price. However, landscape projects can be expensive, and there are plenty to choose from. When looking at your landscape design plans, focus on those that will increase your home's value the most.
Adding Hardscapes to Your Landscape Design Plans
Hardscapes are the elements to your landscape design plans that go beyond planting trees, shrubs, and flowers. Outdoor lighting, walkways, fire pits, outdoor kitchens, water features, retaining walls, and patios are all considered hardscaping projects. Hardscaping can increase your home's curb appeal and make your home very attractive to buyers. However, some hardscaping jobs can be a big investment. When you are looking for landscape design plans that will increase the value of your home, focus on a few projects that will make the biggest impact. Speaking with a local landscape design expert about your plans can help guide you in the right direction.
Adding Trees
Planting trees can have several benefits. Some trees will add value to your property, but trees also can help save money on your energy bills. Trees will provide a wind break, which can save you money in the winter, and in the summer, the shade trees provide can keep your cooling costs low. Adding trees is something that a landscape design expert can assist you with. Much of the added value in reducing your energy costs depends on the placement of the trees, the type of trees planted, and the overall health of the trees. Having a professional guide you through the tree selection process for your landscape design plans will ensure that you are making smart choices.
Irrigation Systems
Adding an irrigation system can make your home very attractive to prospective buyers. An irrigation system offers time-saving and energy-efficient lawn and garden maintenance. It shows potential buyers that caring for the lawn and gardens will be easy and they are almost guaranteed a beautiful lawn. One of the things that buyers like is systems that are already in place and ready to go. Smart irrigation systems will save water, which is a smart fiscal and environmental choice. Many irrigation systems can tell when it's raining or the ground is sufficiently damp and will adjust accordingly. Having an irrigation system installed by professionals can give a high return on investment.
You can never truly be done landscaping. There is always something to add, something to enhance, and something to improve upon. But when you are looking to add value to your home, speaking with an expert about your landscape design plans can guide you in the right direction to add both beauty and value to your property. If you're in or around the Ann Arbor area, contact Twin Oaks Landscape to set up a time to discuss your landscaping projects. We can help make your property the envy of the neighborhood.
"We recommend Twin Oaks to any entity looking for a full-service, talented, and responsive provider."
Therese Mahoney
Secretary/Treasurer of Doral Creek Condominium Association, Ann Arbor, Michigan