October 18, 2023
Maintaining your lawn and landscaping requires continuous work all year long, even as you get ready for the off-season. Winterizing your lawn and landscaping is a big job, and if you put it off now, you will suffer the consequences in the spring. Winterizing your property will keep it healthier and it will require less work to get it back into shape when the warm weather returns.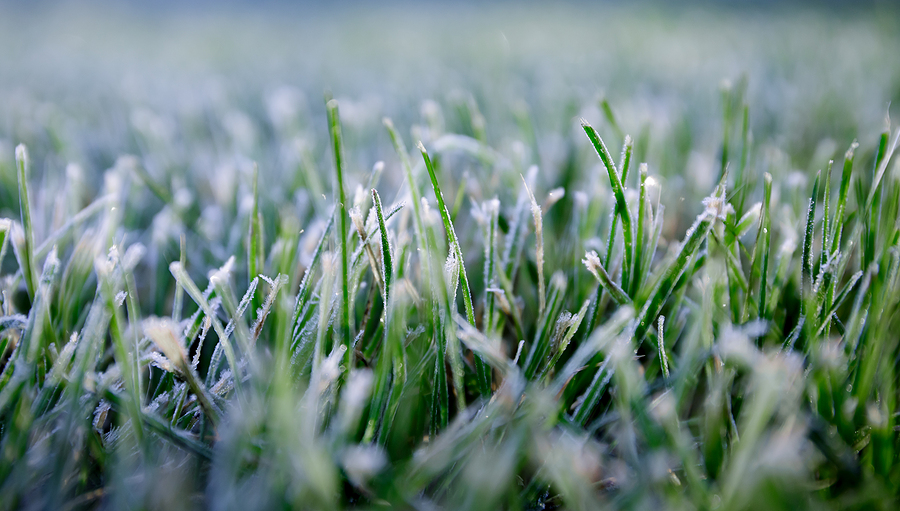 What Needs to Be Done to Winterize Your Lawn
Before you can pack in your landscaping responsibilities for the winter, there are several things you need to think about to keep your lawn healthy. Before your lawn can be "put to bed" for the winter, it's a good idea to aerate, reseed (or overseed), and address any crabgrass issues you had. While crabgrass may seem like an issue for the spring, it does need to be addressed in the fall as well. If you proactively apply a herbicide in the fall or early winter, you can help avoid any crabgrass seeds taking root when the spring growing season begins. To finish the winterization, you'll want a thorough lawn sweep to control all the fallen leaves and branches and make sure that your lawn is clear before the winter weather comes.
What Needs to Be Done to Winterize Your Landscape
Your landscaping could also use a thorough clean-up this fall. All the beds will need to be cleaned out. Old mulch, fallen leaves, branches, and other landscaping "clutter" should be cleared. Shrubs and flowering plants will need to be trimmed and properly winterized according to their own specifications. As different annuals, perennials, shrubs, and trees have different requirements, you will need to make sure that you are winterizing all your beds properly.
Benefits of an All-Inclusive Landscape Maintenance Plan
Landscape maintenance is a big job, especially when it comes to winterization. If you want a healthy lawn and beautiful landscaping, you need to put in the time now. Many homeowners who want their homes and landscaping to look both beautiful and healthy use an all-inclusive landscaping maintenance service plan. When you partner with Twin Oaks Landscape as your all-inclusive landscape maintenance provider, the benefits are extensive.
Both fall clean-up and winterization services are included, and you can get ice and snow management throughout the winter, which is only available through our maintenance plan. In the spring, your plan will include another clean-up and all the necessary steps to get your lawn and landscaping looking great early in the season. Throughout the year you will benefit from a professional touch as well. You won't need to put in the hours of work on backbreaking tasks, but you will have professionals who will automatically do what needs to be done when it needs to be done on a regular, reliable schedule.
An all-inclusive landscape maintenance plan takes all the guesswork out of keeping your landscaping looking beautiful all year round. In many cases, not only will a landscape maintenance plan save you time, but it can save you money. By keeping up with your landscaping chores, you won't need to address big problems later on. To learn more about our all-inclusive landscape maintenance plan, contact Twin Oaks Landscape today.
Hiring a professional for an all-inclusive landscaping maintenance plan is one of the best decisions you can make for your property. When you invest in your property, you will reap the benefits for years to come.
"We recommend Twin Oaks to any entity looking for a full-service, talented, and responsive provider."
Therese Mahoney
Secretary/Treasurer of Doral Creek Condominium Association, Ann Arbor, Michigan