September 30, 2021
If you have a lawn irrigation system, chances are you're a homeowner who takes pride in their property and likes having your curb appeal fresh and worthy of envy. Having a beautiful property makes your home stand out, and an irrigation system helps maintain that beauty. However, winter can be hard on your lawn irrigation system, and there are steps you'll need to take before the freezing temperatures set in, or your investment can quickly be damaged.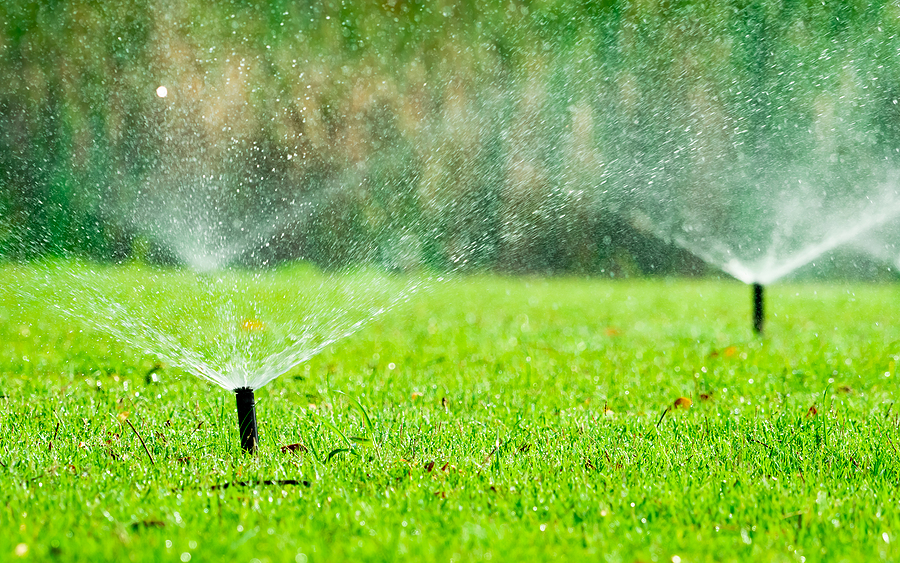 Why Do Lawn Irrigation Systems Need to be Winterized?
Beneath the surface, your lawn irrigation system is an intricate network of parts. Valves, pipes, fittings, and other components work together to keep your system working well. Icy weather can cause serious damage to the system if it is not prepared for freezing temps. Frozen water can cause cracked pipes and broken lines. Without clearing the pipes, the remaining water will freeze, and with no room for the frozen water to expand, your pipes will crack and burst to allow for the expansion. Underground pipes are costly to repair and can require digging and re-piping the entire system. If water is trapped in the sprinkler heads themselves, the pressure of freezing water can cause the heads to pop off and break. If water freezes in the body of the sprinkler, it can burst. Most importantly, the vacuum breaker (backflow preventer) which is the mechanism for transferring water to the outside for irrigation system use, needs to be cleared of water and valves set properly to assure this is not damaged during the winter.  All this damage is  expensive to repair and will require digging up the lawn you worked so hard to maintain. Winterizing your lawn irrigation system is imperative to a high-functioning, reliable system.
When Should You Winterize Your Lawn Irrigation System?
You should fully winterize your lawn irrigation system well before the first hard freeze. Ideally, you should winterize your system in the early fall, a week or more before the first projected frost just to be sure you are proactive. This means all your water lines to the lawn irrigation system need to be cleared. Water supply will need to be shut off. It's a good idea to talk to a landscape contractor about scheduling winterization before it's an urgent situation.
What are the Benefits of Using a Landscape Service to Handle Winterization?
While it may be possible to winterize your system yourself if, and only if, you have an air compressor with the appropriate PSI, it may not be the easiest solution with plenty of room for error. Winterizing correctly can be time consuming and many homeowners tend to put off the chore until it is too late. You could also damage your system unknowingly, and the evidence of this may not be realized until well after irreversible damage has occurred. Landscaping teams are familiar with lawn irrigation systems, the process of winterization, and can get the job done quickly and correctly using the proper knowledge and tools before freezing is a concern.
Hiring a licensed and experienced landscape contractor to winterize your lawn irrigation system is the best choice to keep your systems working well and your property reaping the benefits. Hiring a professional means that the winterization will be done safely, correctly, and conveniently. We're here to help. Contact Twin Oaks Landscape today for more information about our residential, commercial, and HOA services.
"We recommend Twin Oaks to any entity looking for a full-service, talented, and responsive provider."
Therese Mahoney
Secretary/Treasurer of Doral Creek Condominium Association, Ann Arbor, Michigan