June 13, 2019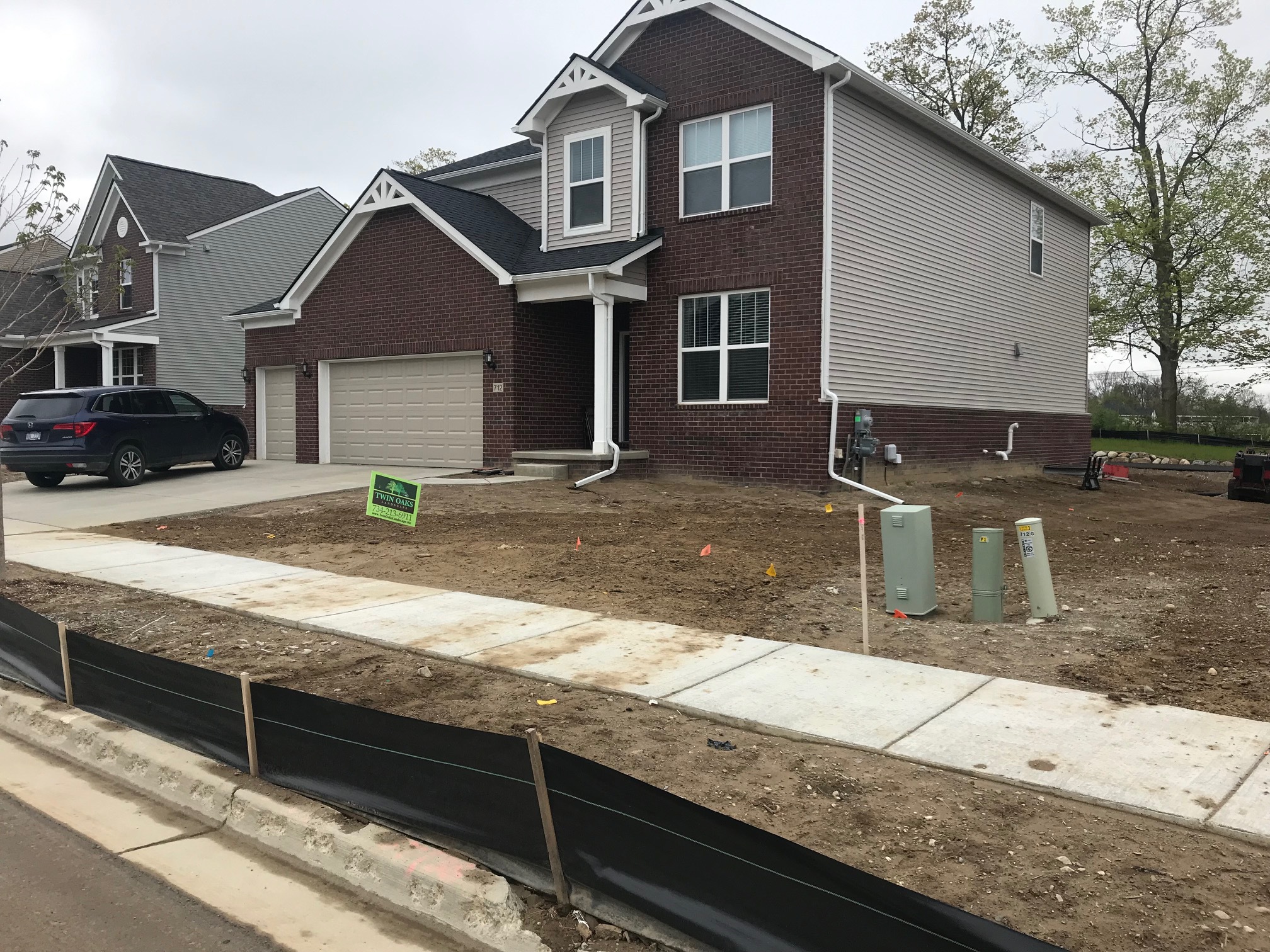 Building a new home isn't just about the roof, floors, and doors. The outside of a house should be just as special as the interior. Landscaping can make your home warm and inviting. In contrast, a newly constructed home can look stark and unfinished if the outdoor environment is left untouched. That's why these customers turned to Twin Oaks Landscape in Ann Arbor. They found Twin Oaks via a web search and challenged the Twin Oaks team to add some much-needed landscaping to their newly built home.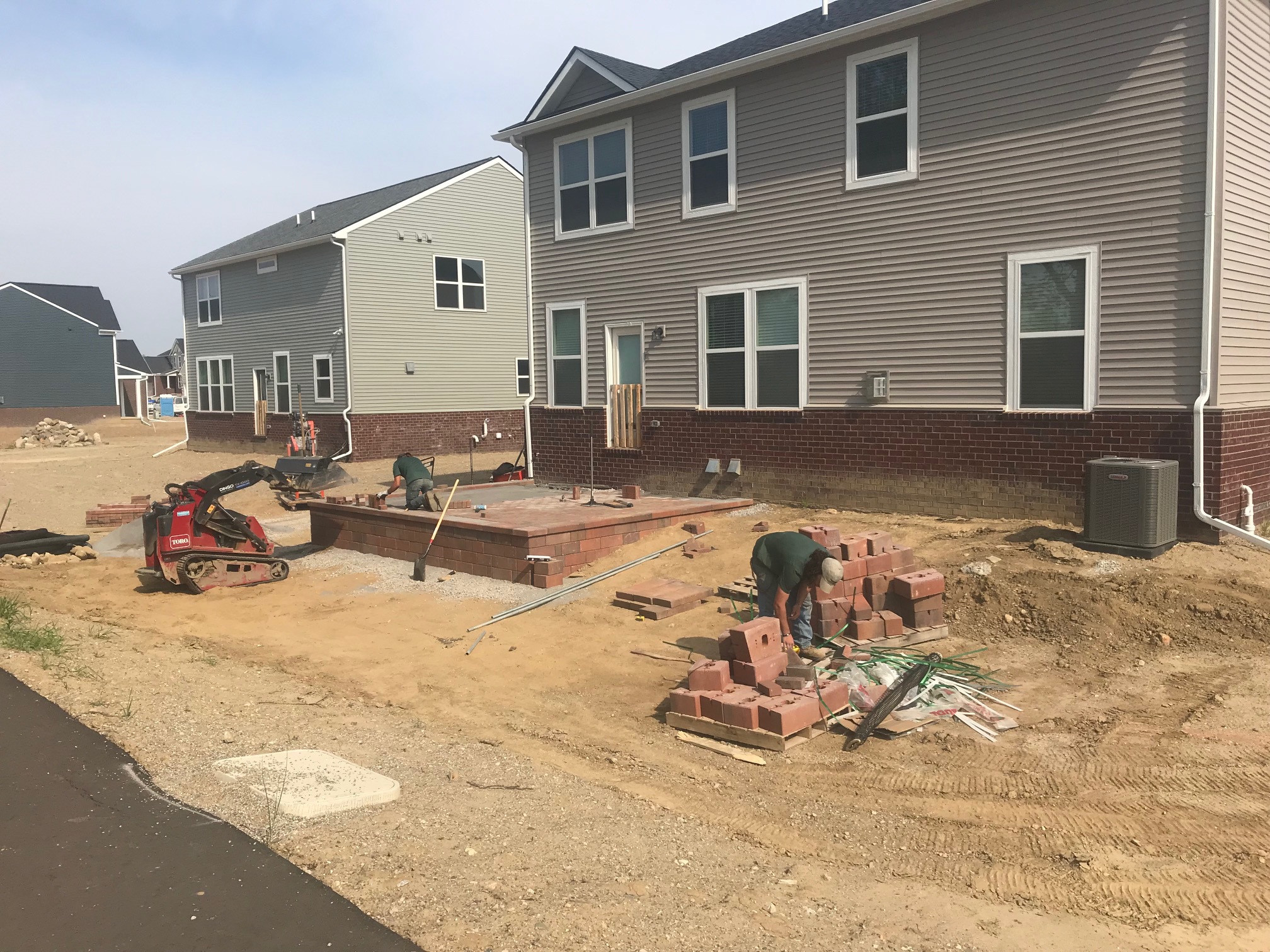 We were able to make their new house look just as impressive from the outside as it does on the inside.
Project Overview
This home is situated in the area of State and Textile Roads in Ann Arbor, Michigan. The homeowners had a brand new home with absolutely no landscaping. They knew their new investment needed something to make it look more like a home with a space to enjoy the great outdoors.
Their property was a blank canvas, but they had no idea what they needed or where to begin. The backyard begged for something in order to allow them to enjoy it. They hoped for a landscape design that would set off their new home, allow them to enjoy the outdoors during warmer months, and hold up to Michigan's harsh winters.
To give the homeowners what they wanted and needed, Twin Oaks created a winning landscape complete with a hardscape patio and softscape that included plants and mulch. Irrigation was also part of the plan.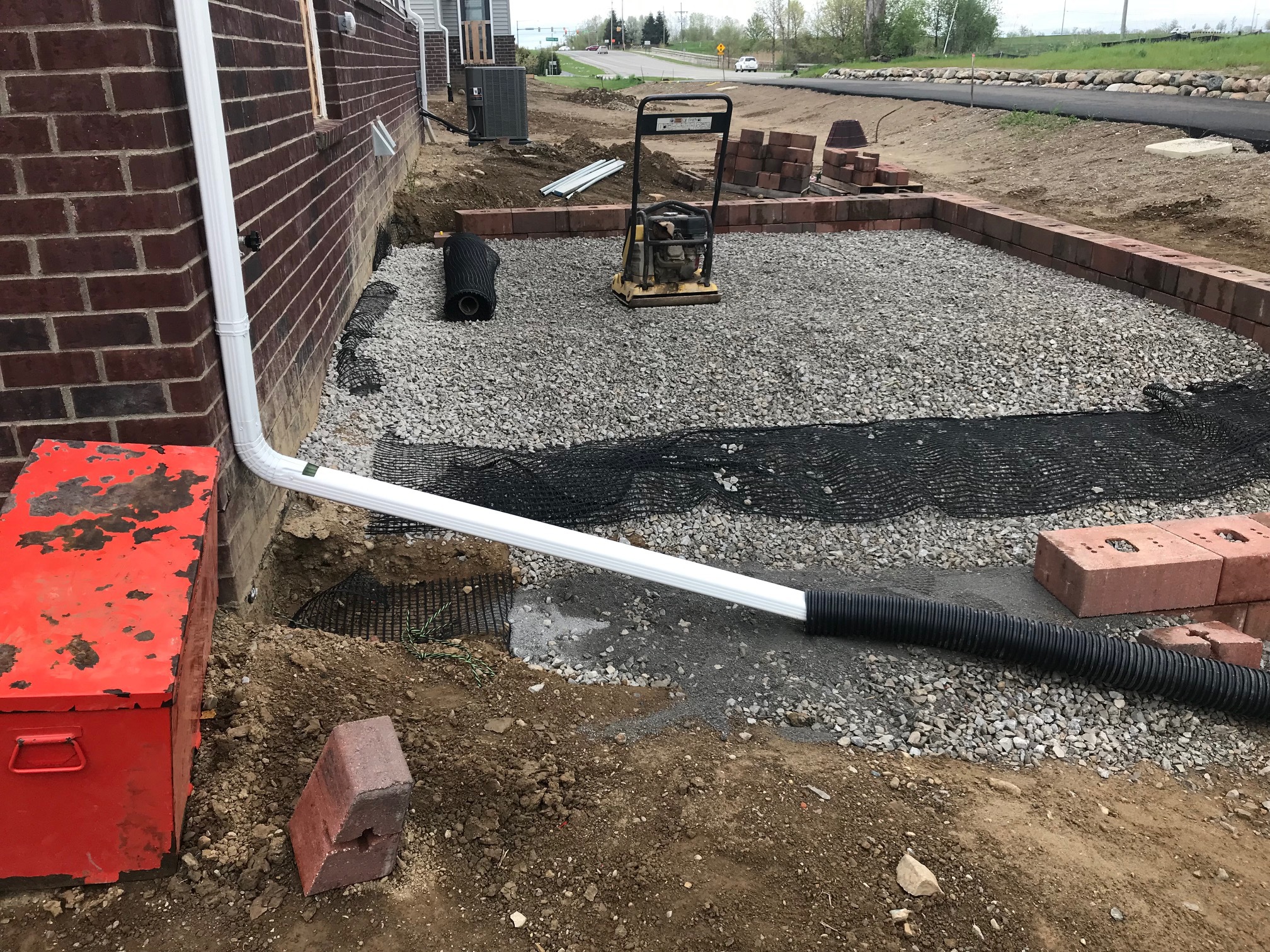 How it Was Done
Work on the project was started and completed during the spring of 2019. A wall was created to level out the back of the house in order to successfully create a paver patio. The pavers were placed on a bed of stone with a fabric separator between stone and soil. There is also a drain in the wall to direct any water that does come through the back so that freeze/thaw does not destroy this down the road. Plants with mulch were then added to flank the patio.
Materials used during construction included:
Fendt Stonegate Country Manor wall block with cap
Hollandstone 4×8 Pavers
6a angular limestone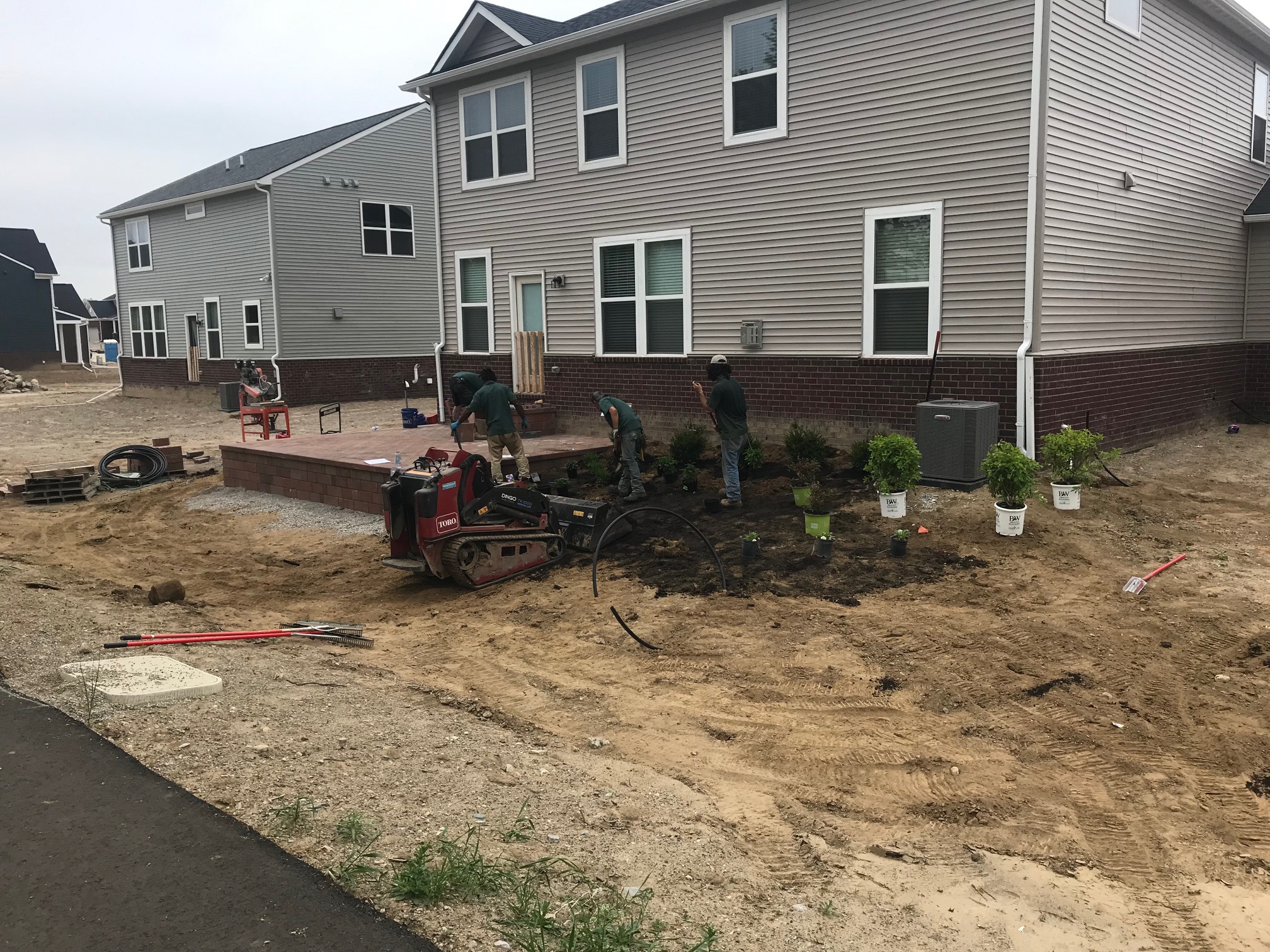 Softscape Design
The customer requested some changes to our original design, and the amount of perennials in the proposed plan was decreased by 10. Once the client was happy with the design, we sent it off for HOA approval. This is not a special circumstance-we treat every project and client like an individual, and we're experienced with meeting HOA requirements. Every project we do includes a landscape design plan, making it easy for our clients to visualize the final design.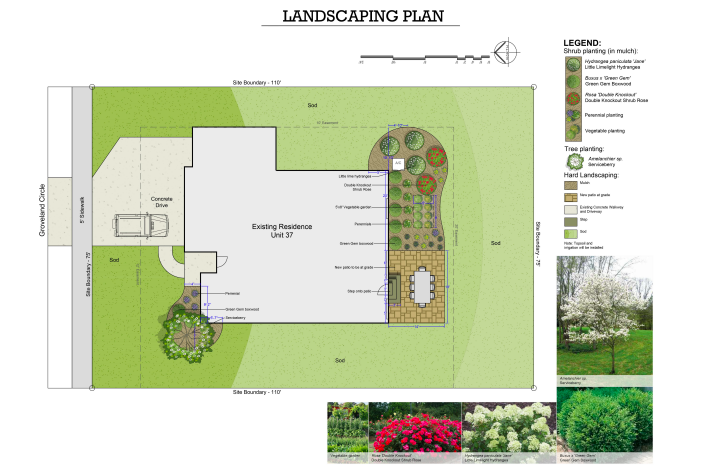 Plants used include:
Service Berry
Hydrangea
Hosta
Roses
Boxwood
We also installed an irrigation system with a Hunter Pro-C controller and appropriate heads for both lawn and shrub zones. In addition, 2" of topsoil was added prior to sod install.
The customers are happy with the job, and love how the back of the house now feels. The family is now able to enjoy their new home inside and out.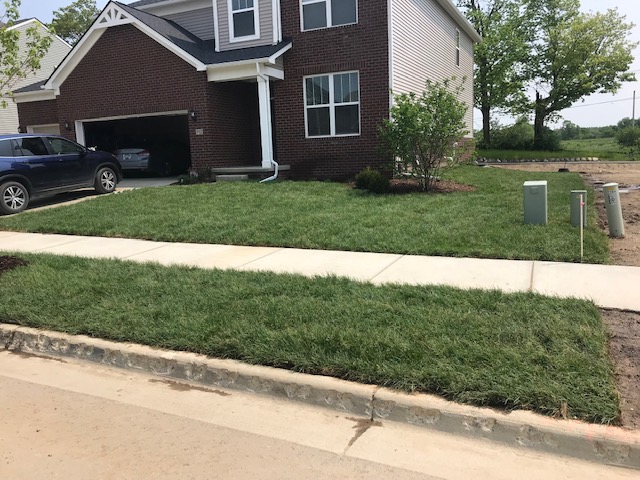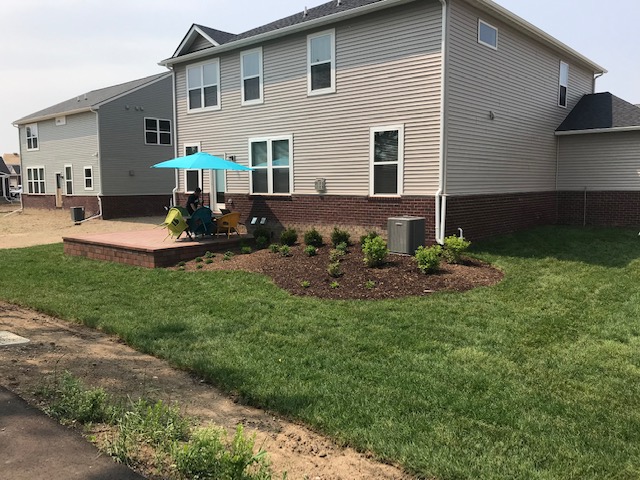 Twin Oaks Landscape cares about its customers. We're so happy we could create a backyard solution to allow them to enjoy the backyard of their new home. If you need a way to better enjoy outdoor living on your property, Twin Oaks Landscape can help. Let us help you enjoy what nature has to offer. Contact Twin Oaks for an estimate today.
"We recommend Twin Oaks to any entity looking for a full-service, talented, and responsive provider."
Therese Mahoney
Secretary/Treasurer of Doral Creek Condominium Association, Ann Arbor, Michigan