May 16, 2015
Homeowners are often challenged when looking for landscaping ideas that provide beauty and functionality while being long lasting. You'll be glad to know that brick pavers have all of these qualities and then some. Discover the many uses of pavers, and how you can use them to have the home on the block that gets noticed.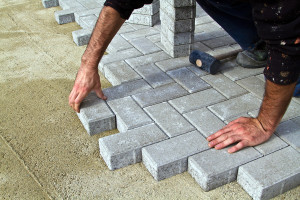 What Are Brick Pavers?
Essentially, a brick paver is a type of building material used in the construction of many wonderful landscaping projects for homes and businesses.
These types of bricks are composed of clay, which is put into a mold to derive the shape and then fired in kilns to at least 2000 degrees Fahrenheit. Because they are made from natural materials, they retain their color and texture in addition to lasting a lifetime.
They can be purchased in a variety of primary colors such as purple, pink, orange, brown and tan. In addition, homeowners have endless choices of decorative colors to choose from when clays are mixed together for a dramatic flair to landscaping.
Besides color choices, they can be purchased with different sizes, shapes, textures and interlocking features. These features are nice when you have specific building material needs due to climate conditions such as those found in Ann Arbor MI.
Uses For Brick Hardscapes
Brick pavers are exceptionally strong, weather resistant, colorful and decorative, which means they make perfect hardscapes.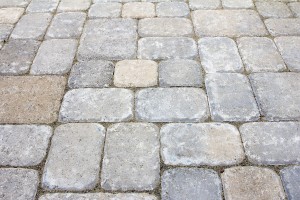 They can handle automobile weight, extreme temperatures and are unaffected by chemicals such as pool chlorine.
Some of the most common uses include:
• Driveways
• Walkways
• Planters
• Garden Walls
Homeowners often get wonderful landscaping results using them in patios, retaining walls, barbeque pits, pool surrounds and decorative garden edging.
Benefits
1) Quick installation. Brick pavers are light, easy to work with and easily made into decorative walkways or delightful patios in just a short period of time.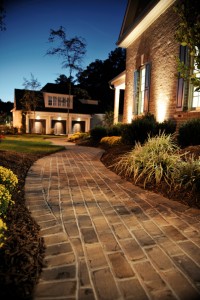 2) Increased property value. Although most homeowners are more focused on the functionality and beauty of their building project, they ultimately increase their property value because pavers last forever and remain decorative.
3) Long lasting building material. As opposed to concrete, wood or asphalt, a brick paver is long lasting and can easily be replaced if it should become chipped or damaged.
4) Slip-resistant surface. Because this paving material is made of natural materials with abrasive characteristics, it provides the perfect slip resistance when used in walkways, patios and around the swimming pool.
5) No fading or color changes. As opposed to wood designs, bricks made from clay never age, change color or fade. Therefore, homeowner's projects will look just as beautiful and functional years later.
6) Low maintenance. Once installed, you may need to brush off dirt and debris with a broom or hose down the driveway. There really isn't any maintenance other than an occasional brick replacement.
If you want to have the house that gets noticed and enjoy your backyard, then it's time to explore brick pavers for all your hardscape needs. You can always do-it-yourself, or if you need a helping hand, consider a hiring landscaping company in Ann Arbor MI.
Get your yard looking its absolute best with custom landscaping solutions from Twin Oaks. Find us online at https://www.twinoakslandscape.biz/, visit us in Ann Arbor, MI at 4100 South Maple Road, or call us at (734) 213-6911.
"We recommend Twin Oaks to any entity looking for a full-service, talented, and responsive provider."
Therese Mahoney
Secretary/Treasurer of Doral Creek Condominium Association, Ann Arbor, Michigan