Five Potential Benefits of Hydroseeding
The thought of hydroseeding may come with a great deal of hesitation, particularly if one is unfamiliar with the process and the benefits. Yet, this is a harmless process that is quickly growing in popularity and use. The truth is, hydraulic mulch seeding servers as far more of a benefit to homeowners, businesses and the environment. That said, the advantages of selecting this process for landscaping do not end there. In fact, that's just one of the several benefits of hydraulic mulch seeding.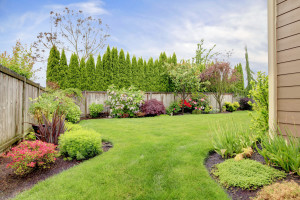 A Thick, Full Lawn
A common problem with hand seeding is grass grows tends to grow in patches, leaving one's yard full of unattractive bald spots. Sod is likely to show unsightly seams that detract from the lawn's overall beauty. Hydroseeding, however, results in a thick, full yard with even growth. This is thanks to interwoven fibers that serve to create the perfect growing environment, one that is completely devoid of bald spots and seams.
Fast Growth
The work involved with hand seeding or laying sod often leaves people anxious to enjoy the results of their labor. Unfortunately, homeowners in Ann Arbor MI are looking at several weeks before they can relax on the lawn. That is unless one decides on hydraulic mulch seeding, a process in which the seeds germinate faster. The result is a beautiful lawn one can enjoy before the end of summer.
Lawn Health
A key factor attributed to rich green grass is deep roots; the deeper the root system the more likely grass will receive the moisture and nutrients needed. Hand seeded grass and sod may never develop a root system deep enough to benefit from the nutrients and moisture found further within the ground. Thus, hydroseeding results in green and healthy grass whereas hand seeded and sod grass may have brown patches and bald spots.
Erosion Control
Erosion is a serious issue for residential homes and businesses alike, one that can result in structural damage. Unfortunately, the most common causes of erosion are difficult to control:in cases such as:
That said, hydraulic mulch seeding does indeed combat erosion by holding moisture in and protecting the soil from these destructive forces. This is thanks to the slurry used in hydraulic mulch seeding which binds the mix to the surface soil.
Environmentally Friendly
One of the greatest benefits for homeowners in Ann Arbor MI is hydraulic mulch seeding is environmentally safe. In fact, this form of planting a lawn is safe for:
Children
Pets
The Environment
Alas, hand seeding and sod may involve chemicals that might prove dangerous to families and their pets, not to mention the lasting effect on Mother Nature. In a day and age of growing awareness, that is an advantage few are going to overlook. That said, while this is indeed a redeeming quality, there are several other reasons for trying the hydraulic mulch seeding process.
Get your yard looking its absolute best with custom landscaping solutions from Twin Oaks. Find us online at https://www.twinoakslandscape.biz/, visit us in Ann Arbor, MI at 4100 South Maple Road, or call us at (734) 213-6911.