A Professional Lawn Treatment Service for Your Ann Arbor Home
When you are looking for a professional provider of lawn treatment service for your home, do not look elsewhere other than landscaping professional company in Ann Arbor MI. You will love our lawn service because we provide you the best quality services possible for your home.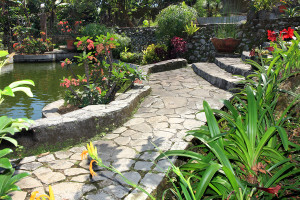 At professional lawn care company Twin Oaks, we provide the following services;
Fertilization
Crabgrass prevention
Weed control
Pests and disease control
Seeding
Lawn aeration
Fertilization
We provide for your lawn, professional fertilizers that keep it active, healthy and evergreen. Your lawn stays stable and thicker throughout the seasons. The fertilizer has been worked on by our professional experts who have done deep research to make sure we give you certified results.
Crabgrass prevention
Crabgrass is a predator that sprawls from central flat across the ground. Crabgrass grows well and vigorously in hot and wet conditions especially during summer seasons. Funnily a single crabgrass can distribute thousands of seeds that may affect your lawn. But don't worry, we got a solution to crabgrass because we deep water your lawn and regularly higher mow your lawn to prevent its growth.
Weed control
We got several types of pre-emergent weed killer as another important treatment service provider. The weed killers stop and prevent the weed seeds before they grow. These services make your yard always look neat and clean.
Pests and disease control
We don't just spray your lawn and say we have treated it; no… our experts take the time to examine your lawn by taking note of its soil texture, grass type, and many others before they recommend a certain disease controller. When they suggest a certain pest and illness remedy; be sure you lawn will always be safe.
Seeding
Our experts do analyze the soil type of an area where one wants a lawn to be planted, and they give desired grass seed for your lawn. We also provide quality grass that is to replace the worn out ones.
Lawn aeration
Our technicians are also well trained to provide lawn aeration to your lawn. Some people like their lawns to be inter-planted with flowers and short trees. At our company, our technicians are well trained and equipped with inputs to perform the required lawn aeration.
Our services don't just end there; we continue to provide necessary needs, information and keep doing enough research to keep on improving the treatment of lawn. We welcome you to try, test and fix our services.
Get your yard looking its absolute best with custom landscaping solutions from Twin Oaks. Find us online at https://www.twinoakslandscape.biz/, visit us in Ann Arbor, MI at 4100 South Maple Road, or call us at (734) 213-6911.