August 9, 2023
In the bustling city of Ann Arbor, Michigan, where nature meets modern living, Twin Oaks Landscape stands out as a reputable landscaping company dedicated to creating stunning outdoor spaces. Amidst the team of skilled professionals is Krystina, a new employee who has already made a significant impact in her role as an Account Manager.
With a passion for horticulture and a wealth of experience in the landscape field, Krystina brings a unique blend of expertise and a customer-centric approach to the table.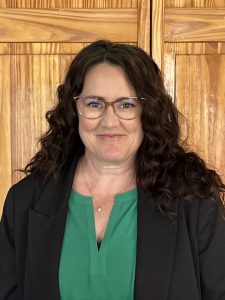 A Journey to Twin Oaks Landscape
Krystina's journey to Twin Oaks Landscape was a culmination of years of hard work and dedication to her craft. Prior to joining our company, she had been running her own successful landscaping business for eight years. Armed with a Bachelor's degree in Horticulture from Michigan State University, specializing in Landscape Design Construction Management, Krystina had all the right tools to excel in her profession.
A Day in the Life of an Account Manager
As an Account Manager at Twin Oaks Landscape, Krystina's day revolves around ensuring seamless communication with clients and managing crew schedules. She takes pride in helping clients enhance their properties, turning their outdoor spaces into inviting havens. Her wealth of practical knowledge, gained from years in the field, perfectly complements her formal education, enabling her to offer expert guidance to customers and alleviate any concerns they may have.
The Secret of Success
When asked about her secret to excelling in her role, Krystina attributed it to the perfect blend of hands-on experience and academic knowledge. Having worked in the field for years, she understands the ins and outs of landscaping, which reinforces her ability to effectively communicate with customers and address their needs.
What Sets Twin Oaks Landscape Apart
Krystina firmly believes that Twin Oaks Landscape stands out among its competitors due to its unwavering commitment to horticultural standards and employee training. By prioritizing qualified staff and maintaining the highest industry standards, Twin Oaks ensures that clients can trust that their properties are in capable hands.
Embarking on New Challenges:
Krystina is no stranger to challenges, but working with large Homeowners Associations and undertaking large-scale or commercial projects is a new experience for her. Adapting to these unique situations requires proactive communication, and Twin Oaks Landscape excels at just that. By maintaining an open line of dialogue with clients and taking a proactive approach, the company addresses these kinds of challenges head-on.
A Bright Future at Twin Oaks Landscape
Though still relatively new to Twin Oaks Landscape, Krystina is enthusiastic about the opportunities the company has provided her for continuing education. The chance to expand her skills and knowledge in the industry will undoubtedly lead to exciting projects and accomplishments in the future.
Krystina recently passed her Certified Green Industry Professional (CGIP) test, which is a well-established and trusted program that certifies professionals who maintain the highest degree of integrity in the green industry. CGIP is the recognized certification program of the Michigan Nursery and Landscape Association (MNLA).
Passing the test required a combination of studying through books, practice tests, and flashcards, as well as honing practices learned through working in the field. The test consists of three written sections and additionally requires candidates to visually identify 100 trees, shrubs, perennials, vines, and annuals by both their common and botanical names.
Beyond the Landscape
When Krystina isn't busy crafting beautiful outdoor spaces, she actively contributes to her community and church. As a coach for sideline and competitive cheer at Ida Middle School, she imparts her passion and dedication to the next generation. Additionally, she enjoys spending quality time with her family, indulging in camping, kayaking, and forming cherished memories with her extended friend group.
Krystina's enthusiasm for her work, dedication to her clients, and love for her community make her a valuable asset to Twin Oaks Landscape. With her expertise and passion for creating exceptional outdoor environments, it's clear that Krystina is an invaluable part of the Twin Oaks team already, and her future with the company shines brightly as she continues to thrive in her role as an Account Manager.
"We recommend Twin Oaks to any entity looking for a full-service, talented, and responsive provider."
Therese Mahoney
Secretary/Treasurer of Doral Creek Condominium Association, Ann Arbor, Michigan