The Benefits of Hiring a Contractor Proficient in Digital Landscape Design
With a simple photograph, a contractor in Ann Arbor MI can transform an existing landscape while also providing visualizations that hit the mark. It may be difficult to transform a landscape into a living, breathing environment for human consumption that will endure, but seeing it completed beforehand, will give rise to inspiration and aspiration.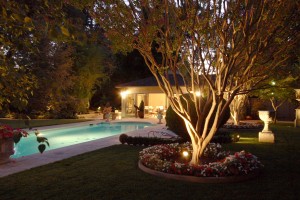 Digital landscape design has become the new direction for architectural landscape developers and designers. What previously was in the hands of those displaying ideas and results in 2-dimensional space, using pencil, paper, protractors and rulers, has now become the domain of software in variations of CAD systems, if you dare.
Landscaping design antecedents had negative outcomes built-in, including:
Noise, air and water pollution
Flood damage and erosion problems
Over-consumption of resources
Lack of biodiversity
Health and safety problems
Costly, labor intensive methods
Boring landscapes
Advanced Features with New Updates and Improvements
What does your contractor know about computers? The answer may be not much, because the software virtually drives itself. For those who dare not, they are left behind in yesterday's sand with good reason. Today, digital landscape design can offer each client a host of advantages, reflecting the history of the ages in a 21st century desktop computer. Communities in Ann Arbor MI, should be aware that their contractor's, work with digital landscaping because they then can provide clients with the best possible results.
The new tools include:
3-dimensional design through simulation and animation
Value rich designs
Layered design and geographical information system (GIS)
Information rich designs incorporate a wealth of factual details
Environmental impact assessments on design
The digital landscape designer can quickly build an entire landscape and provide the homeowner with impressive results before the shovel hits the ground. Hardscapes and night lighting, notoriously difficult to display accurately, are now available in many of the landscaping software packages.
The software features 10,000 to 20,000 objects, 3,000 accessories, 7,000 ultra-resolution plants that change with the seasons, landscape designs in 2 or, more realistic 3 dimensions and advanced rendering, providing even greater realism, with the ability to walk through the designs.
Features built into digital landscaping software:
Patios, decks and canopies
Sprinklers
Hot tubs and pools
Grills
Trellises and arbors
Pathways, walkways
Plants, planters, flowerbeds and shrubbery
Lighting
Irrigation
Fences and gates
Shadows and lighting Shown with Animation
Many contractors now offer their clients the opportunity to view their chosen landscape design ideas and choices by importing a photograph of their home, yard or property directly into the computer, beforehand. Before and after results can be animated across the screen in 2 or 3 dimensions. Modifications can be incorporated quickly and seamlessly.
If you are willing to work with your contractor, identifying your needs and wants, evaluating the digital results proactively, then after importing photos, you can digitally layer all kinds of elements into your photo: trees, plants, flowers, rock gardens, with the benefit of the seasonal changes available as well. How will the new trees look in 5 years, in 10, in the winter?
Database encyclopedias with details on plants and foliage appropriate for your climate, and what they will look like placed in your garden, are available, at your fingertips.
The more your contractor knows about available digital landscaping, the more it benefits you, the client, with options and features, to build your dream house, garden, environment, filled with the reusable, renewable and sustainable.
Digital Landscaping Strategy Must Include Conservation
An integrated, dynamic ecosystem can provide sustainable, desirable results. Digital landscaping design systems integrating known conservation techniques are forward thinking.
New digital landscaping offers beneficial results:
1. Sustainable landscaping designs requiring minimal maintenance
2. Facilitate energy conservation and natural cooling
3. Water conservation, capturing rainwater reduces runoff
4. Naturalistic designs with minimal environmental impact
5. Native plants and foliage offer natural variety with high habitability and adapted to locality
6. Integrated Pest Management (IPM)

Get your yard looking its absolute best with custom landscaping solutions from Twin Oaks. Find us online at https://www.twinoakslandscape.biz/, visit us in Ann Arbor, MI at 4100 South Maple Road, or call us at (734) 213-6911.