Dependable Lawn Fertilization in Ann Arbor, MI
Are you looking for a lawn fertilization service in Ann Arbor MI? If you are, it's crucial to select a team that provides reliable service.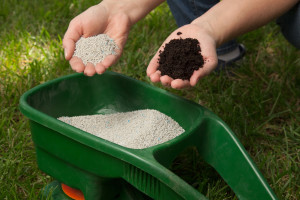 Many people in the Ann Arbor MI area take pride in the health of their front lawn. To get the best results for your lawn, it's a good idea to fertilize it regularly. Fertilization leads to faster, more uniform growth.
However, it's critical to make sure fertilizer is used correctly:
Using too much fertilizer can have the opposite effect and kill your grass.
Failing to distribute fertilizer evenly may lead to uneven or dead patches.
Not maintaining fertilization over time can wreak lots of havoc on your lawn.
With all that in mind, why not use a trusted local business?
A Dependable Lawn Fertilization Service in Ann Arbor, MI
When you choose a contractor to manage your lawn care, you want to be sure you can rely on them. Here are some of the most important advantages we offer our Ann Arbor customers:
Experience
Experience is key when it comes to delivering the best results. Each fertilizer has its own benefits, so the right fertilizer must be applied at the right time. An experienced team will also be more likely to notice subtle signs of trouble in the lawn.
Customer Service
There's no reason to sacrifice customer care when it comes to your lawn. An Ann Arbor, MI fertilization service should be willing to work on your schedule and timeline. For example, perhaps you want work done on the weekends so you can be present.
Willingness to "Go the Extra Mile"
Any team you choose should be eager to understand your needs and do whatever it takes to get you a lush lawn. That might include specialized treatments, more treatments than usual or a whole host of customized options based on your grass.
Should You Use a Fertilization Service? The Benefits are Undeniable
Professional lawn care saves time and money, especially if you have a temperamental Ann Arbor, Michigan lawn that can be tough to take care of in winter.
Some of the top benefits of using our fertilization service include:
1) You save hundreds of hours you would otherwise spend doing lawn care.
2) You save thousands of dollars versus buying fertilizer yourself.
3) Your Ann Arbor lawn care service team can use fertilizers not usually available to consumers.
4) You'll be proud to invite the neighbors over … and they'll marvel at your lawn!
With a professional touch, your Ann Arbor lawn can flourish in an eco-friendly, pest-free way. Don't wait: Call us to give professional fertilization a try and you'll see the difference in just days.
Get your yard looking its absolute best with custom landscaping solutions from Twin Oaks. Find us online at https://www.twinoakslandscape.biz/, visit us in Ann Arbor, MI at 4100 South Maple Road, or call us at (734) 213-6911.