May 26, 2021
With summer approaching and many still wary of travel, many homeowners are planning to spend a good amount of time in their outdoor spaces. However, with the right landscape design, your backyard can become an outdoor oasis that you will love to spend time in with small groups of family and friends. Many homeowners maintain their property well and their yards are neat and functional, but your property can be so much more. A creative landscape designer can help turn your backyard into an outdoor living space you won't want to leave.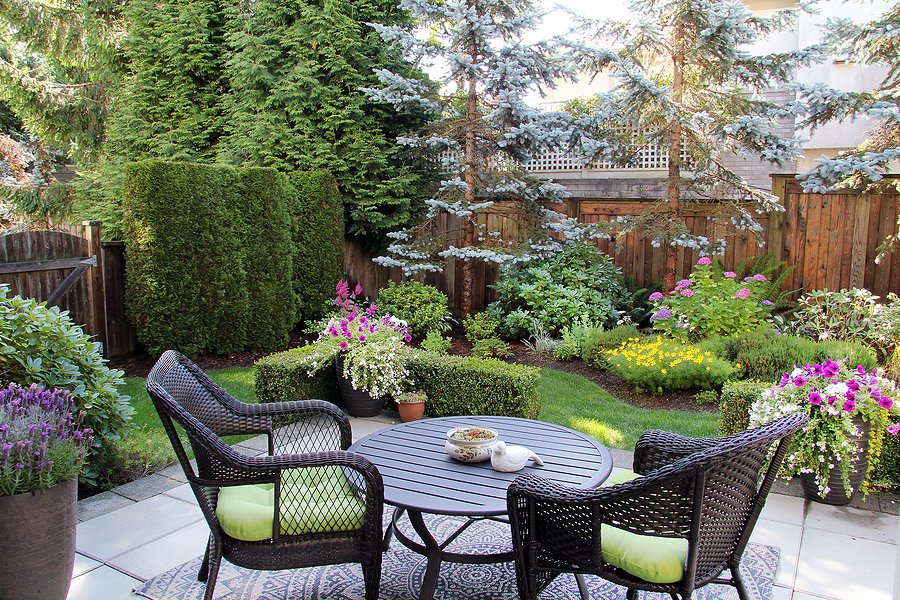 Create the Perfect Patio
A simple patio can be transformed by a creative landscape design contractor. The right contractor will help you upgrade your patio to make it more luxurious and functional. Adding fireplaces, water features, lighting, planters, built-in grills, and even an outdoor bar or kitchen will take your patio space to the next level, whether you plan to use it for entertaining or simply relaxing with your family.
Layers of Lush Plant Life Can Create an Oasis
A rolling lawn can be lush and impressive, but additional plant life can take your home's curb appeal up a notch. A landscape design contractor can define areas with lush plant life that will thrive throughout the seasons. A professional will know which plants do well in your region and also which ones require higher or lesser levels of maintenance to fit the needs of your family. Surrounding your property with tall greenery can give your backyard privacy, making it the perfect space to unwind after a long day.
Hardscapes Can Upgrade Your Outdoor Space
Hardscaping is using solid options to replace landscaping that will require consistent maintenance. Hardscapes can break up the uniform greenery and create defined spaces. Many homeowners love to use pathways to lead visitors around their property. Water features, retaining walls, outdoor structures, and raised beds are all hardscaping features that can upgrade your outdoor space as well.
Why You Need a Landscape Design Contractor
No doubt that you know what you like when you see it. Whether it's on a landscaper's website, in a friend's backyard, or in a magazine, an outdoor oasis is impossible not to admire. But for many homeowners, bridging the gap between admiring what you like and creating what you like on your own property is where you find difficulty. Knowing how and where to start is the hardest part of creating your own backyard oasis. This is where a landscape design contractor comes in. An experienced landscape design contractor can take the ideas of what you like, build on them, and create a plan to turn your dreams into your reality. A landscape design contractor can look at what already exists on your property and develop a plan which can incorporate new hardscapes, fixtures, and plantings. They will understand how to find the right balance and the right way to proceed with the project. Your backyard is an important part of your property, and a landscape design contractor is well worth the investment.
Neatly maintained landscaping will always keep your curb appeal high, but an outdoor oasis can take your property to the next level. Rather than take on the overwhelming task yourself, speak with a landscape design contractor about how to turn your ideas of what you like into a reality right outside your own back door. Contact Twin Oaks Landscape to learn more about our design services and how we can help make your property the envy of the neighborhood.
"We recommend Twin Oaks to any entity looking for a full-service, talented, and responsive provider."
Therese Mahoney
Secretary/Treasurer of Doral Creek Condominium Association, Ann Arbor, Michigan