November 1, 2023
When the warm weather, beautiful days and dreamy evenings spent outside enjoying your property are dwindling, the thought of having to put in the work to prepare your lawn and landscape for the winter may feel downright depressing. While enjoying all four seasons is a perk of living in Ann Arbor, the time and effort needed to maintain your outdoor spaces by doing winter preparation can be a drag, but the benefits are well worth the effort.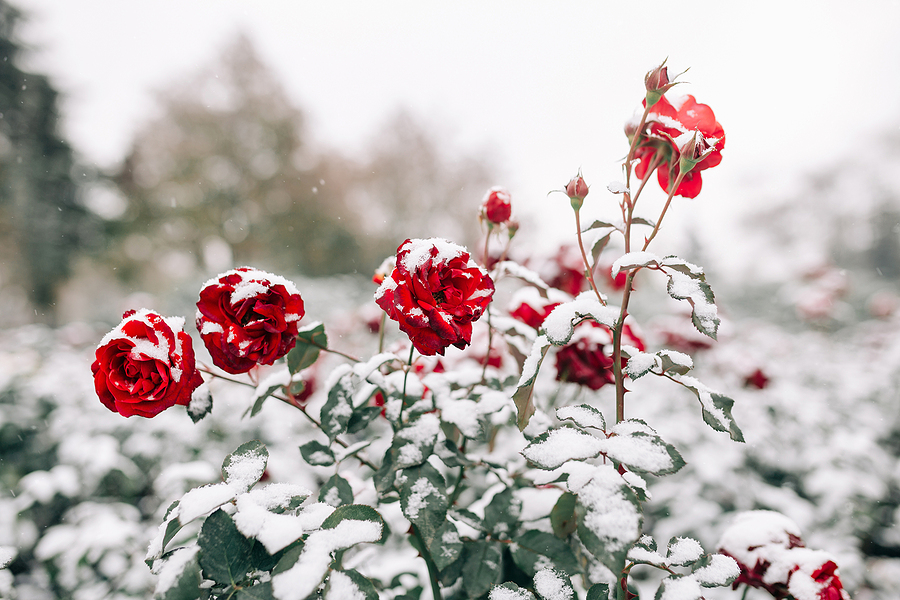 How Should You Prepare Your Lawn for Winter?
At the end of the growing season, take a few steps to get your lawn ready for winter. Aerating your lawn will lessen soil compaction and allow nutrients and water to penetrate deep into your lawn, keeping it lush and green. After aerating, you can do a fall fertilization. Your grass has depleted many of the nutrients in your soil over the course of the growing season and those nutrients need to be replenished. Fertilizing in the fall boosts energy storage for early-spring growth. Finally, the last mow of the season should be slightly higher than usual since cutting your lawn too short right before winter can allow the frost to damage your roots.
How Should You Prepare Your Landscaping for Winter?
Some trees will need winterization while others may not. Generally speaking, if the trunk has less than a six inch diameter along with thin bark, the trunk can be wrapped in burlap to avoid cracking and other damage over the winter. A new application of mulch is an excellent way to insulate the roots of your trees and shrubs and keep the soil temperature from dropping too low. Perennials should be cut back after the foliage has died away, leaving a clean slate for regrowth come springtime. Annuals need to be removed entirely and composted. One final watering, while the temperature is still over 40 degrees, will keep your plants healthy.
What are the Benefits of Winter Preparation?
The ultimate goal of winter preparation is to keep your lawn and landscaping healthy and ready for spring. The more you can do in the fall, the better prepared your lawn and landscape will be for spring. By preparing what you can ahead of time you'll be able to enjoy your yard when the warm weather returns. Frost, winds, and snow can damage your landscaping and lead to issues you'll have to remedy in the spring. When you prepare the plants in advance, they'll have a much better chance of weathering the cold temperatures and harsh conditions and you will have a clean slate for new growth when spring arrives.
Look to the Experts to Keep Your Lawn and Landscaping Healthy
Lawns have different requirements than flower beds, and different shrubs, trees, and plants have differing requirements from each other. Preparing all the landscaping features on your property can be a lot of work and at times even overwhelming. When you have a lawn and landscaping maintenance contractor, all the guesswork is taken out of the equation. These experts know the needs of every plant in your yard and just what they need to do to prepare it for winter. They know exactly what you need and when it needs to be done. When you have a landscape maintenance service contract, they will schedule a fall clean-up to come and take care of all your winterization, leaving you free to enjoy your landscape as long as possible.
Getting prepared for winter isn't always fun, but the benefits of putting the time in before spring arrives are well worth the effort. Rather than muddle through the time-consuming and occasionally confusing projects during the last few beautiful fall weekends, find a landscaping contractor who can help. Twin Oaks Landscape has been keeping properties beautiful in and around Ann Arbor for years, and we can help you too! Contact us today to learn more about our all-inclusive maintenance services plans and schedule your fall maintenance today!
"We recommend Twin Oaks to any entity looking for a full-service, talented, and responsive provider."
Therese Mahoney
Secretary/Treasurer of Doral Creek Condominium Association, Ann Arbor, Michigan