July 10, 2019
When it comes to designing your exterior space, don't forget about hardscaping features. Your walkways and patios not only offer a functional element to your outdoor space, they also help provide visual balance to your landscape. When it comes to installing walkways or building patio spaces, you have a lot of options. While you could go with something simple like concrete, we recommend installing brick pavers.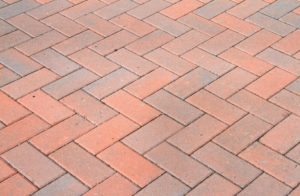 The following are just a few of the advantages to using brick pavers as part of your property's hardscape:
1. Brick Pavers are Durable
Brick pavers will last for a long time, especially if you seal them properly. First of all, they can withstand heavy loads, which means that regular foot traffic will cause minimal wear over time. As a result of their durability, they will last much longer than other types of hardscaping materials, such as poured concrete. By sealing your bricks, they will resist damage over time caused by UV rays, freezing and thawing cycles, and oil and dirt penetration.
2. Brick Pavers Are Easy to Maintain
Brick pavers are very easy to maintain, in part because of their durability. Unlike concrete, bricks rarely crack. When concrete cracks, it requires a lot of repair work to fix. If a brick paver is damaged in any way, you can simply replace that brick, which isn't that difficult to do. Sealing your bricks will also make maintenance much easier. This is because a properly applied sealant (of high quality) will prevent the growth of weeds, moss, and mold as well as prevent insect intrusion.
3. Brick Pavers are Safe
One of the under-appreciated benefits of brick pavers is the fact that they offer a lot of grip. Whereas other types of materials, such as concrete, can get very slick when it's raining or during snowfall, brick pavers have a lot of grip to them, which means that you and anyone else that may be traversing your exterior space will be much less likely to slip and fall, thereby making your property much safer to navigate.
4. Brick Pavers Offer Visual Flexibility
First of all, the visual texture of brick pavers gives them a leg up on the aesthetic of concrete right off the bat. They have a more natural look as well, which helps to compliment your landscape more successfully. Bricks also come in a variety of shapes, sizes, and colors, which means that you can choose brick pavers that will match the general aesthetic of your house. If that isn't enough, brick pavers can be arranged in all kinds of patterns, including diamond patterns, herringbone patterns, and hexagonal patterns, which helps add even more visual interest to your outdoor space.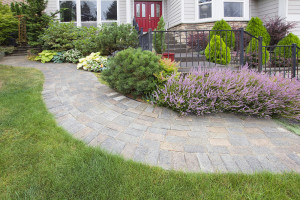 Brick pavers can add a lot to your property. When it comes to installing walkways and patios, there are few materials that offer the function, ease of maintenance, and beauty as brick pavers. Of course, a lot of what makes them so appealing will depend on the quality of their installation. It's why hiring an experienced and reputable paver contractor is so important. For information about our brick paver installation services, be sure to contact us at Twin Oaks Landscape in Ann Arbor, MI, today.
"We recommend Twin Oaks to any entity looking for a full-service, talented, and responsive provider."
Therese Mahoney
Secretary/Treasurer of Doral Creek Condominium Association, Ann Arbor, Michigan