December 6, 2021
Your sprinkler system needs more than just opening in the spring and closing in the fall. Having a sprinkler system maintenance program in place can make sure that your system is getting the attention it deserves all year long.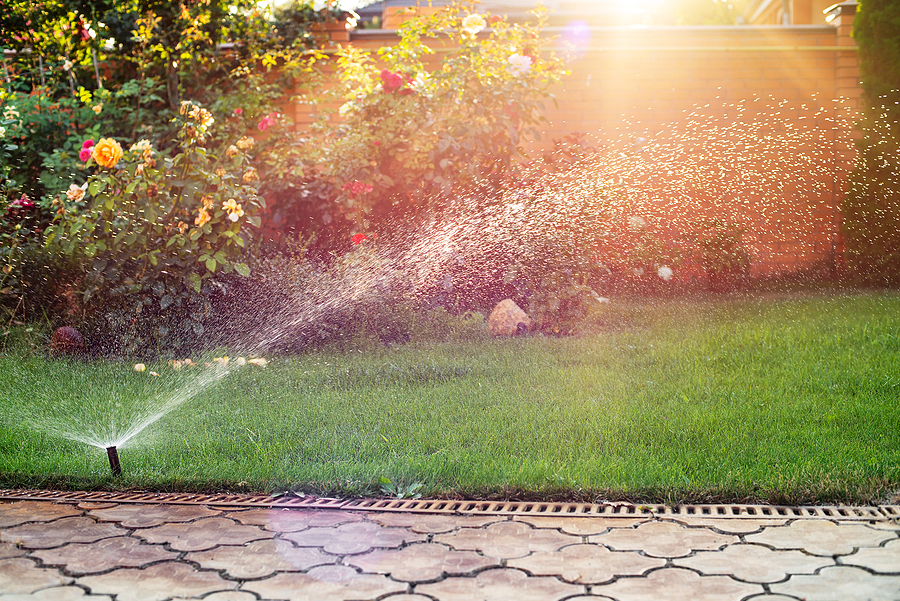 Spring and Fall Check-Ups are Just the Beginning for Your Lawn Irrigation System
Many homeowners with a lawn irrigation system understand the need to have a professional take care of the spring start-up and fall shut-down service, and assume that if they've set that up, the maintenance is taken care of. In fact, your sprinkler system needs regular adjustment and maintenance to ensure that it is being used most efficiently throughout the year. Over the summer, the weather gets much drier and hotter, and your controller may need to be reprogrammed. A professional understands exactly how to keep your system functioning well no matter the season.
Does Your Lawn Irrigation System Need Attention?
If your sprinklers are spraying off target, you notice dry patches or soggy areas, your water bill increases dramatically, or you have low water pressure, it is likely that your system is in need of attention. Having a professional handle these problems is often the only way to make sure they've been addressed correctly. Many customers without regular maintenance contracts don't notice these problems until they become much bigger concerns, but having professionals looking at your system throughout the year ensures your system will get attention when necessary.
Service Calls Can Add Up
Having a sprinkler system maintenance plan in place means that you likely won't need a service call. The regular maintenance you will receive may catch problems early enough that they can be addressed before a real problem develops. The professionals will already understand your system and can handle everything you need. If you are proactive with your system maintenance, you won't get the ugly brown spots that are so quick to appear if your system goes down for a short period of time.
Regular Maintenance Ensures You Aren't Wasting Water
If you are getting regular maintenance on your system, you won't be wasting water. It can be very easy to have a mower run over a sprinkler head without noticing, and water can be pouring out for days until you realize. Some sprinkler heads can be moved by weather or wildlife and begin spraying where they shouldn't. Tree roots can pinch off pipes, hardscapes can break sprinkler heads, and you might not notice any of these issues right away. A good maintenance program will address these problems before they get out of control and you can protect your investment while keeping your water consumption where it should be.
You Get the Best Service
All the service provided by landscaping companies is good, but regular maintenance customers benefit even more. You'll get excellent advice on keeping your landscaping looking beautiful and your watering efficient. You'll know about the latest technology and what else you can be doing.
Having a sprinkler system maintenance contract is the best way to ensure that your system is functioning well all year long without issue. If you are ignoring problems, they can quickly grow into big issues, but a regular maintenance plan can deter this. If you suspect your sprinkler system needs maintenance, contact Twin Oaks Landscape to learn more about our services.
"We recommend Twin Oaks to any entity looking for a full-service, talented, and responsive provider."
Therese Mahoney
Secretary/Treasurer of Doral Creek Condominium Association, Ann Arbor, Michigan