February 25, 2015
When home and business owners in Ann Arbor, Michigan decide to make some big improvements to their property, they need to contact the appropriate patio contractors to get the work done right. For instance, if they want to create an elaborate brick walkway or a similar structure, it's wise to go with professional brick paver installation to do the job.
Take a look at some examples of jobs that are best left to experienced brick paving contractors.
Creating a Garden Path
Homeowners who have a beautiful garden may want to put in an attractive brick path that guides visitors through their collection of blooms. A brick paving contractor knows how to level the ground in preparation for the bricks as well as how much sand to put down. Also, this professional can suggest various brick designs that would look appealing in a garden area. A homeowner can rely on a brick paver to have all of the equipment and supplies necessary to complete the path in a reasonable amount of time.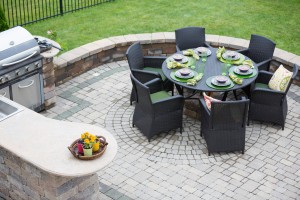 Constructing a Stylish Brick Patio
Someone who wants to install a brick patio is wise to leave that job to the professionals. A paving contractor can suggest designs for a patio that will complement the appearance of a person's home. Several other benefits of hiring a brick paver contractor for this job include:
A professional who provides paver installation near Ann Arbor can ensure that a brick patio has the support it needs to remain level even as the ground settles beneath it.
A homeowner has help choosing the perfect color for the brick patio.
A homeowner receives information on how to properly care for the patio from the patio contractor to ensure that it maintains its attractive appearance.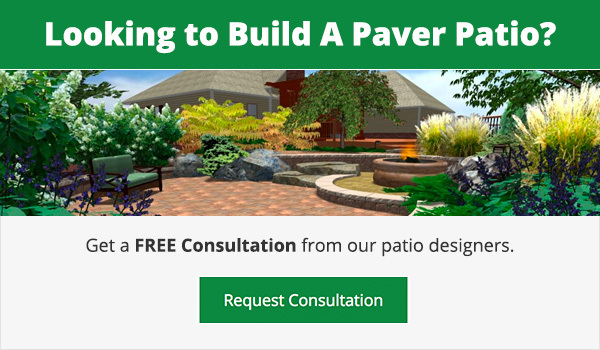 The Border of a Small Fish Pond
Another job best left to a brick paver installer is the installation of a brick paver border around a small fish pond in your Ann Arbor yard. Many homeowners like to keep a small pond stocked with goldfish, koi or frogs. A beautiful brick paver border around a pond can help to keep its inhabitants secure while enhancing the overall appearance of a piece of property.
A brick paver installer can determine what type of brick to use for the border and how to make it blend in with the backyard scene.
A Quaint Garden Wall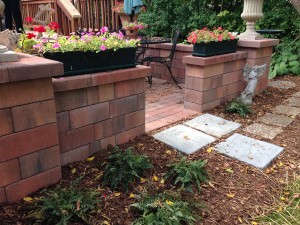 Some home and business owners choose to add a low garden wall to their property. This type of wall is both practical and decorative. For instance, it can separate a collection of flowers from the rest of the lawn. Or, it can be put up near a sidewalk guiding people in the right direction as they approach your Ann Arbor business. A brick paver patio contractor in Ann Arbor, Michigan can create a wall that suits the tone of any piece of property.
Finally, a brick paving contractor have the training and know-how to figure out the best location for a patio or walkway. These professionals take the appropriate steps to make sure that the brick structure can withstand heavy use as well as harsh weather conditions such as snow and ice.
Get your yard looking its absolute best with a custom brick paver patio installed professionally by Twin Oaks Landscape.
Find us online at https://www.twinoakslandscape.biz/, visit us in Ann Arbor, MI at 4100 South Maple Road, or call us at (734) 213-6911.
"We recommend Twin Oaks to any entity looking for a full-service, talented, and responsive provider."
Therese Mahoney
Secretary/Treasurer of Doral Creek Condominium Association, Ann Arbor, Michigan