October 19, 2021
Apple picking and pumpkin carving do not traditionally lead homeowners to dream of their spring landscape design plans, but there's no better time than the Fall to make your plans for next Spring's garden projects.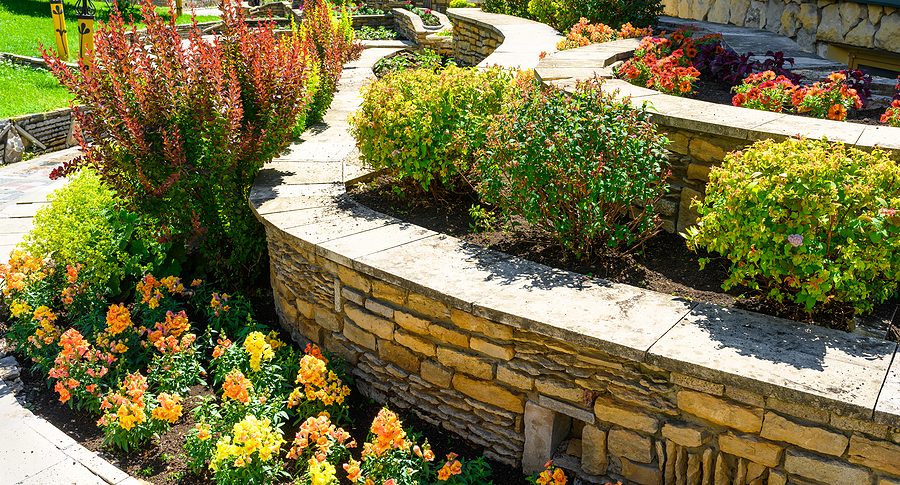 Plant Shortages Are a Significant Issue
Lousy winter weather in the south in late February 2021 created a massive freeze and die-off of nursery stock bound for northern states. Combined with an increased interest in green spaces around the country, many people are ordering many more plants than they have in the past. The increased demand for what was already limited availability created a notable shortage in plants for nurseries and landscape professionals, and the shortage is predicted to continue.
The Early Bird Gets The Contractor
Professional landscape contractors are in short supply too. Fall is the best time to call your local landscape contractor and set up a design consultation if you know you will want to have some landscaping done next year. Fall is the best time for professionals to assess your landscape, including any drainage issues that you may be dealing with. If needed, they can also begin any drainage or soil remediation before the snow arrives. They will do design work throughout the winter, then start work again as soon as the ground can be worked and the plant are safe from freezing temps. The first homeowners to book a project are almost always the first to have their projects completed, increasing the chances of getting the plants they want for their gardens.
The Best Laid Plans Are The Best
A landscape design plan can be as simple as a small floral bed by the mailbox, or it can encompass and transform your entire yard. Planning ahead gives you time to:
Dream a little, then develop a clear vision of what you want. We all tend to think we should plan our gardens in the winter but the best plans are made in the fall when you can envision your design in the garden while everything is still green and alive.
Define a budget and share it with your contractor. How much you can spend makes a significant difference in the plans you choose.
Plan any hardscapes, like stonework, or structures now. Again, sharing your budget while planning your design with your landscape contractor is vitally important in the process. You may also experience limited availability of concrete or wood for building projects as the same winter storms in 2021 disrupted operations at concrete plants and lumber mills. The shortage is expected to persist well into 2022.
Make a date with your contractor to look at your property and work with you to create plans for your new landscape designs.
Planning now for next spring will help to ensure you can install the project of your dreams when you want it. Don't wait until warm weather comes. Contact Twin Oaks Landscape today for an  estimate for your spring landscape design project! We've been making landscapes look great in the Ann Arbor area for years, and we look forward to talking with you about how we can help you create outdoor spaces you'll love.
"We recommend Twin Oaks to any entity looking for a full-service, talented, and responsive provider."
Therese Mahoney
Secretary/Treasurer of Doral Creek Condominium Association, Ann Arbor, Michigan