March 21, 2022
Having a lawn irrigation system is a smart way to maintain the curb appeal of your home and the health of your landscaping, but having a smart irrigation system takes that advantage to the next level. With a smart irrigation system, you have control over your system anytime, from anywhere, and can make up to the minute adjustments.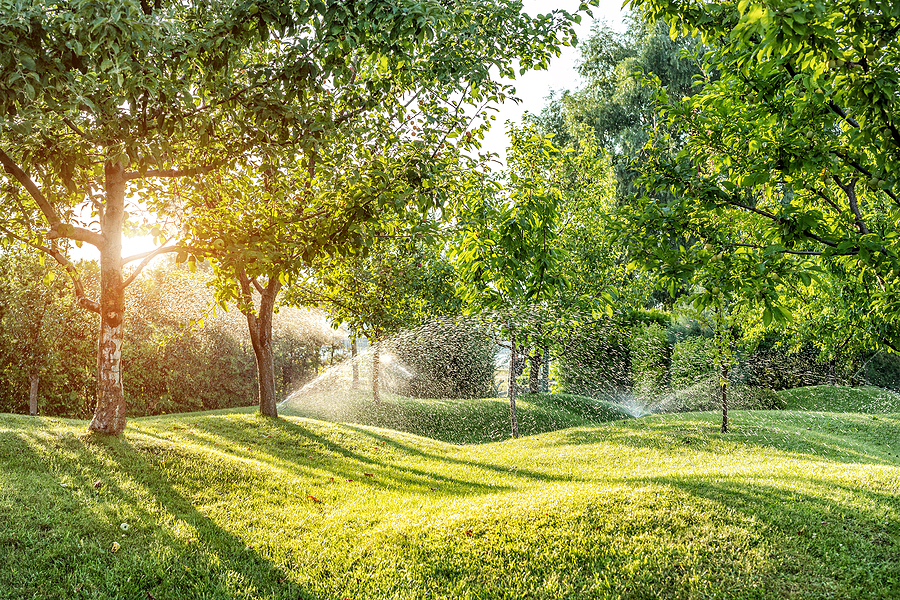 What is a Smart Irrigation System?
A smart irrigation system is a lawn irrigation system that can be managed via a smart Wi-Fi controller by using your smartphone or tablet. Your existing lawn irrigation system timer will be replaced by the cloud-based system, and you will be able to control your system when you are away from home. These controllers give you access to your system and allow you to set up timers, controllers, and receive weather data on your device, giving you the ability to adjust your system in real time, even when you aren't home.
Benefits of a Smart Lawn Irrigation System
There are many benefits of a smart lawn irrigation system. You can conserve water and lower your water bill all while improving the health of your landscaping. Your water flow will be monitored by the system, allowing both you and your irrigation contractor to know if a pipe or head is broken. When a problem with your system is detected early, it can be fixed immediately, which will minimize the amount of water loss and the additional damage that can develop from a broken component.
Another benefit is that the smart system monitors the weather and allows you to adjust the schedule based on the most up-to-date and accurate weather conditions. Even from miles away, you can adjust the schedule to allow for changes in the weather. You can add on or upgrade your system at any time. Add zones, change a sprinkler zone to a drip irrigation zone, or add additional drip tubing for planting beds with ease.
Water use will be optimized to balance the needs of your landscaping with the least amount of water waste. The smart irrigation system controller gives you the flexibility to adjust as necessary. The smart irrigation systems we install are among the most advanced and high-quality on the market. They are built to last and designed with heavy-duty materials and reliable components.
Choosing a Professional to Install a Lawn Irrigation System
Having the right professional lawn irrigation system contractor is an important step to maintaining the system to perform at an optimal level. A professional landscaping and irrigation contractor understands all the factors that go into a smart irrigation system and how to best design, install, maintain, and manage your system.
A local landscape and irrigation contractor will understand the climate in your area, the makeup and composition of your soil, and your landscape design. Their system installation and maintenance will take all these factors into account. A certified and licensed contractor will assure you that your system will be properly installed and maintained. When you choose a professional to install your smart lawn irrigation system, check for their license and certification, talk to local references, and make sure any contractor inspects your property thoroughly prior to submitting a bid.
A smart irrigation system is the best way to maintain your home's curb appeal and landscaping health. Having the right system with the right lawn irrigation system contractor is the best way to make that happen. If you're considering adding a lawn irrigation system this year, contact Twin Oaks Landscape to learn more about our smart systems.
"We recommend Twin Oaks to any entity looking for a full-service, talented, and responsive provider."
Therese Mahoney
Secretary/Treasurer of Doral Creek Condominium Association, Ann Arbor, Michigan