August 7, 2020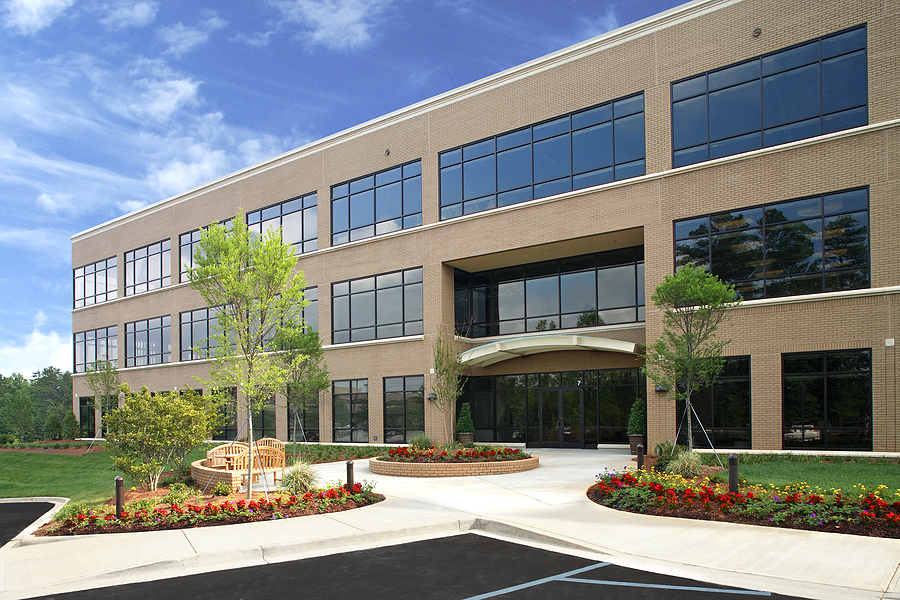 When it comes to your commercial property, regular landscape maintenance might not be enough. After all, the exterior of your property can make or break the first impression that people have of your business. As such, you should strongly consider ways to improve your property's curb appeal. One of the most cost effective ways to achieve this is by focusing on your landscape. The following are seven landscape ideas that can give your commercial property's curb appeal a boost:
1. Build a Patio
Patios are very useful in that they give employees and customers a place to relax outside when the weather is nice. A patio also helps draw the eye and can help you create a focal point in your landscape. A patio built as an extension of your building can also help ease the transition from the exterior to the interior. Finally, as a larger hardscaping feature, a patio will add visual contrast to your landscape, thereby creating a better aesthetic balance for your outdoor space.
2. Install Outdoor Lighting
Outdoor lighting is useful for numerous reasons. First of all, they allow people to see your property at night. If you've spent a lot of time and money creating a beautiful outdoor space, then you'll want to show it off. You can do this using a variety of outdoor lighting, including uprights. Secondly, proper outdoor lighting is needed for safety and security. Pathway lighting ensures that people who visit your commercial property at night will be able to see where they're going and won't hurt themselves.
3. Add Grassy Areas
No outdoor space is complete without grassy areas. Green grass simply helps make a property feel healthier and more inviting. A lack of grass on your property can make your landscape feel harsh, which is not the impression that you want to leave on anyone who is visiting or driving by.
4. Add Plants and Trees
Plants and trees help add a sense of tranquility to a landscape. They also help provide shade. These are all perks for anyone visiting your property; however, they can also help to reduce your energy costs. If you add plants and trees strategically around your property, they can prevent sunlight from penetrating your building during the summer months, thereby reducing the cost to run your A/C system.
5. Use Mulch
Mulch is a must to help your soil retain moisture during the hot summer months. But beyond its functional importance, it also adds visual value to your property. The addition of mulch just makes nearby grass and plants look greener and brighter due to the contrast, all without taking away from the natural aesthetic.
6. Install a Sprinkler System
Watering your landscape by hand is time-consuming, especially for larger properties. Installing a sprinkler system is the easiest way to keep your landscape healthy and green. A sprinkler system can be programmed to automatically water your landscape at specific times of the day so that you don't have to worry about doing it.
7. Build a Paver Walkway
Walkways are a must so that people don't have to trudge through your landscape to get to your building. You should also consider walkways that go to various features in your landscape. When building a walkway, consider installing pavers. Paver walkways provide a natural look and have a texture that will provide more visual interest.
These seven landscape ideas can go a long way towards improving your commercial property's value and curb appeal. For more information on how you can improve your commercial property's landscape, reach out to us at Twin Oaks Landscape in Ann Arbor, MI.
"We recommend Twin Oaks to any entity looking for a full-service, talented, and responsive provider."
Therese Mahoney
Secretary/Treasurer of Doral Creek Condominium Association, Ann Arbor, Michigan