February 13, 2019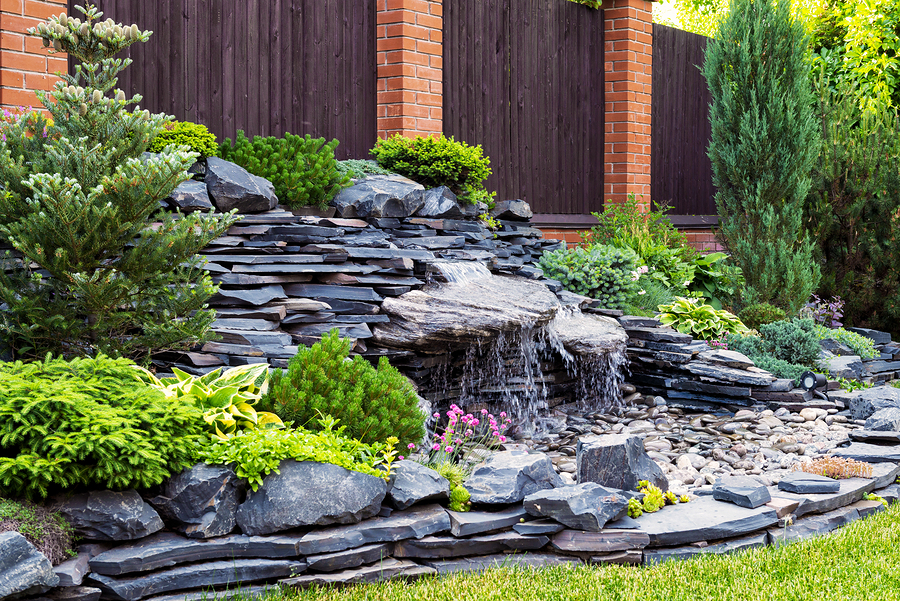 There is a common thought that all landscaping companies are similar, if not the same. That is far from the truth. In fact, landscape design contractors in Ann Arbor can vary as much as Michigan's weather. The variations are important when looking for someone to create a landscape for your home or commercial property.
So what is the difference? Who should you hire? Here are the differences you need to consider when choosing a contractor for your landscape design:
Design Only
A Design Only landscape firm is a business that only creates designs. They create the blueprint and it is up to someone else to do the labor in order to install the landscaping. A landscape architect typically works in design only. A landscape architect is licensed or registered by the state and has a college degree in landscape architecture. They are experts in design, drainage, engineering, and architecture, but may not know much about plants. Their services are also typically more expensive than other landscape designers.
Installation
Landscape contractors that focus on installation are the ones you hire to get the job done. They are typically registered or licensed by the state. Installers usually don't have formal education or training in landscape design, but they are experienced in maintaining or modifying landscapes. They are also well equipped to work with pre-existing designs and drawings created by other landscape pros.
Design/Build
Design/Build Landscape contractors do it all. These companies not only create the landscape design, but install the project too. Professionals who design and build may or may not have college degrees in landscape design or horticulture. Even so, they may employ experts with degrees in landscape architecture, design, engineering, and horticulture as part of their company. These firms are also usually considered experts when it comes to plants. They are also quite familiar with engineering and construction requirements of the municipalities they work in.
Maintenance
There are some landscape contractors and landscapers that focus solely on maintenance. They exclusively perform tasks such as pruning, lawn care, mowing, raking leaves, mulching, and pest control. They may even plant annuals, but they do not design or install landscapes. Many landscape maintenance contractors also work in snow and ice removal during winter months. There are some landscape contractors that do all of this in addition to design and installation.
The Twin Oaks Difference
Twin Oaks Landscape is your full-service landscape design contractor in Ann Arbor. Before we even put the first plant in the ground we will get to know you and your dream landscape. We will come out and measure and take pictures in order to get everything into a design.
The design will be comprehensive, however, it will be worked out so it can be completed in phases if needed. This will allow you to maximize your landscaping potential without compromising due to budget.
A project isn't worth doing if it isn't done right. That is why we always take drainage into consideration. This will seamlessly be incorporated into the design. There is no use sinking money into a landscape project if it will either be underwater or washed away with the first rain.
The first thing we will work on is your hardscape. What kinds of walkways will you have? Are we adding a patio? Do you need retaining walls? Hardscape includes any man-made portion of the landscape, and is typically made of stone, concrete, or another hard surface.
Next comes the softscape and plants. Softscape includes any living material. A visit with Steve, our horticulturalist, will help with that. He can recommend specific plants and foliage based on positioning, climate, soil, available sunlight, and other factors.
We strive to fulfill all of our client's desires, but we're not afraid to tell you what won't work in your space. Our experts will work with you to determine the appropriate measures to take in order to keep you happy while doing what is best for your space.
Major landscape projects and yard overhauls can seem daunting. That is why Twin Oaks has created this easy to use design survey to help us help you. It will narrow down your desires, budget, and expectations to a manageable level so we know exactly what you want and where to begin. The landscape design and implementation process should be enjoyable. We want to take the fear and anxiety out of the equation in order to get a landscape you are guaranteed to love.
Twin Oaks Landscape has provided Michigan residents with expert commercial and residential landscaping and lawn maintenance services for more than 20 years. Let us put our expertise to work for you. Don't wait. Contact the professionals at Twin Oaks today.
"We recommend Twin Oaks to any entity looking for a full-service, talented, and responsive provider."
Therese Mahoney
Secretary/Treasurer of Doral Creek Condominium Association, Ann Arbor, Michigan