If you want to give your home a beautiful new twist or your feel your yard just isn't living up to its potential,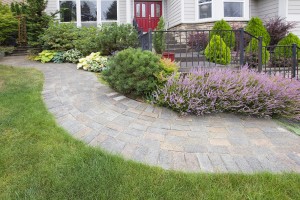 call Twin Oaks to speak with us about your specific landscaping needs. No matter what you require in the way of landscaping Twin Oaks can deliver, including a wide variety of hardscapes and softscapes. For your convenience, we also offer a number of maintenance programs and solutions to keep your yard looking its absolute best. With more than 20 years of experience at our disposal, Twin Oaks has the kind of knowhow you can count on. We are fully dedicated to the needs of our clients, whatever they may be, so contact us today to get started on a beautiful new landscaping project.
Softscapes: Softscapes are landscaping projects created from living material, items like flowers, shrubs, trees, bushes and more. Nothing enlivens your yard like a beautiful garden, but there are a wide variety of softscapes to choose from. Whatever design or layout you'd like, we'll work with you to find the perfect plants for your application, using your personal tastes as a jumping off point to locate plants which will not only look great but which will thrive in your environment. We use only the finest plant materials, including mulch, sod and topsoil. Whatever colors and textures you want, Twin Oaks will find the perfect plants to match your needs.
Hardscapes: There are many reasons you might want to consider installing a hardscape in your yard. Perhaps you want to utilize the space but you don't want to have to worry about the time commitment and expense of maintaining a yard. Maybe you don't have the time to keep a garden looking beautiful or grass properly manicured. Or perhaps you just want to approach the space in a different way. Maybe you think it could be better utilized as a physical extension of your home, an area where guests could gather and larger groups could relax comfortably. Whatever the reason, if you need a hardscape Twin Oaks can help. We're happy to install walkways, patios, decks, porches, driveways or whatever else you might need.
Maintenance: Whether you choose a softscape a hardscape or both, or you simply want to keep your yard the way it is, Twin Oaks offers a number of fantastic maintenance programs to ensure your yard continues to look its best. That includes a mowing program, a lawn fertilization and aeration program, a tree and shrub pruning and care program, an irrigation program and more.
Solutions: Are you having a landscaping problem? Does your yard not have adequate drainage? Are your plants dying for unknown reasons? Do you require outdoor lighting or a new water feature? Just call Twin Oaks.