May 6, 2015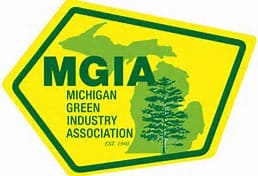 Our Contractors are Committed to Professionalism
MGIA provides members with business management education so they can operate successfully over time and serve you year after year. MGIA offers its members standardized training and education for field personnel, management, office staff and owners to help improve the quality workmanship and professional image of the green industry here in Michigan. This translates to a staff that understands and values you and who delivers quality customer service.
Legally required workers' compensation, liability insurance and license and permits (when applicable) are important. MGIA members know the importance of these requirements and will be able to provide proof to their customers upon request.
Companies Who Take Pride in Their Work and the End Result of a Job Well Done
MGIA administers the national Certified Landscape Technician (CLT) Exam. The CLT is recognized throughout the United States and Canada as the premier hands-on certification designed specifically for the landscape industry. CLT graduates are recognized nationally as qualified professionals. The Certified Landscape Technician Program promotes professionalism, education, training and a high standard of quality.
The Michigan Green Industry Association also promotes high quality landscape and irrigation design, construction and maintenance by sponsoring the prestigious "MGIA Annual Environmental Improvement Awards Program" for award-winning landscapes.
Educated and Experienced Professionals
MGIA constantly updates members about new products, equipment, developments and trends in the industry to help contractors design, construct and maintain quality landscapes and irrigation systems.
MGIA Members are Professionals
Specializing in:
•    Landscape Design
•    Landscape Construction
•    Lawn Maintenance
•    Tree Care
•    Irrigation
•    Pesticide Application
•    Hardscaping – Pavers/Walls
•    Growers
•    Snow Removal
Check to see if your contractor is an MGIA Member or call (248) 646-4992.
Source:  MGIA 2015 www.landscape.org
"We recommend Twin Oaks to any entity looking for a full-service, talented, and responsive provider."
Therese Mahoney
Secretary/Treasurer of Doral Creek Condominium Association, Ann Arbor, Michigan