Why is Ann Arbor Topsoil the Best?
As a homeowner in Ann Arbor Michigan, many of you will be doing various types of gardening. When you do your gardening you should really think about using topsoil.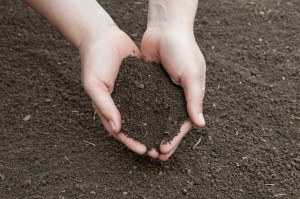 SO WHAT IS TOPSOIL?
It's the top two or three layers of the soil that covers the ground. It's pretty much the outermost layers. Did you know that it takes around 500 to 1,000 years to produce just one inch of topsoil? It's the most fertile and valuable part of the soil. And that is why our customers need the best when it comes to this soil.
SO WHAT ARE THE BENEFITS OF USING OUR PRODUCTS?
1) Retains the nutrients better. Retaining those valuable nutrients are vital for sustaining plant life. It has reasonable pores and it balances out the water and gas necessary for plant growth. As the animal and plant matters decay, this enriches the soil and promotes the growth of something called hummus. This hummus is the most fertile part of the soil and our company only provides the best to our customers.
2) Reduction in the amount of erosion our customers face. This is a big deal for many of our customers and we make sure that our soil only has healthy nutrients. This will help when it comes to weather conditions such as wind and rain. Wind and rain can cause a lot of damage to the soil. We understand this. So we only serve top-of-the-line soil. The reduction in erosion will also help out the ecosystem and it's structure. When you promote healthy plant life, you are promoting a healthy and natural environment. Our soil makes sure those qualifications are met.
3)Promotion of healthy living organisms. When your soil is healthy, that means all living organisms will be healthy too. The soil help sot enrich the plants. And many other living organisms rely on those plants to sustain life. Farm life also depends on us. The crops also benefit from our soil products. Making sure we get in only the best topsoil products is our top priority.
Come visit us online or come into a location nearest to you. You can see all of the services that we offer. We want to keep exceeding our customer services levels every chance we get. We value our customer's opinions and thoughts. If there is something wrong with your soil, let us know. We will fix the issue for you, without a word.
Get your yard looking its absolute best with custom landscaping solutions from Twin Oaks. Find us online at https://www.twinoakslandscape.biz/, visit us in Ann Arbor, MI at 4100 South Maple Road, or call us at (734) 213-6911.