June 4, 2016
There are plenty of hardy trees that thrive in Ann Arbor MI. While all trees require water, wholesome soil, and pruning, some trees require more maintenance than others. Many trees require extra maintenance in the summer months. Below you'll find information about some of the most high-maintenance trees.
Evergreen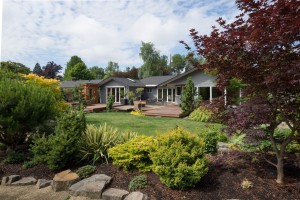 Evergreen trees are well-known for their beauty and the privacy they offer. Evergreens require continual maintenance in the form of trimming and pruning. Evergreen tree care is important to prevent a hazardous mass of dried twigs from forming in the center.
Silver Maple
Silver maple trees are widespread across the Midwest. They offer plenty of shade, but their fast growth makes for brittle wood that breaks easily. Silver maples have shallow root systems which often leads to cracked sidewalks and broken sewer pipes. However, their fast growth is ideal for areas that need substantial shade in a short period of time.
Willow

Willow trees are instantly recognizable and gorgeous. However, they need lots of water. The roots will invade sewer lines and drain fields to get the precious water they need. Willows are also prone to cracking. However, with proper tree care, a willow can live up to 30 years.
Eucalyptus
Eucalyptus trees are heavy and fast-growing, shooting up as much as ten feet per year. They need to be pruned every summer to control growth and height. If they become too top-heavy, the resin-filled branches can break without warning.
Sweet Gum
Sweet gums are one of the most beautiful autumn trees. Their leaves become a vibrant shade of scarlet every fall. Sharp spikes cover their round seed pods. The spikes can stab bare feet and injure pets. If you or your pets plan on enjoying your yard, masses of sweet gum seed pods will have to be picked up.
Basswood
Every summer basswood trees become infected with aphids that secrete sticky bits of sap. Anything beneath a basswood tree will become covered with difficult to remove sap. Make sure to park elsewhere if a basswood tree overlooks your driveway.
Fruit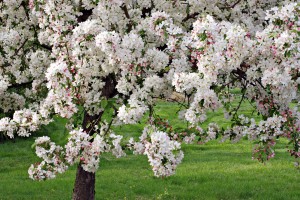 Several varieties of fruit trees grow well in the Midwest, such as apple, pear, and cherry. Fruit trees can be some of the most rewarding to grow, but they require a lot of maintenance. Insects and animals are drawn to the delicious fruit. These pests must be kept at bay. Fruit should also be picked so it does not rot on the ground around the tree.
Whatever is planted on your land, we have the expertise to take care of it for you. Call us today so that we can take care of all of your Ann Arbor MI landscaping needs.
"We recommend Twin Oaks to any entity looking for a full-service, talented, and responsive provider."
Therese Mahoney
Secretary/Treasurer of Doral Creek Condominium Association, Ann Arbor, Michigan