July 10, 2014
If you want to enjoy the fruits of your labor and grow fresh produce right in your own yard, there are a number of fruits that can grow well in the soil on your property. When deciding what to plant in your yard, there are common choices that are most likely to thrive in the environment and don't require the skills of an expert. From watermelons to strawberries, there are a few fruits that will make for favorites during the season.
Strawberries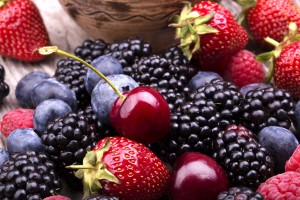 Delicious, juicy strawberries can be enjoyed right from your own yard. Whether used in salads or as a snack during the day, it's a traditional fruit that is most commonly enjoyed for its sweet taste when the temperatures rise. Many people also enjoy using it on desserts or when making homemade jams. Growing strawberries on your own property will allow you to avoid having to purchase them at the store, where they are much more likely to contain harsh chemicals and pesticides.
Lemons
Add flavor to your fish or serve up a fresh cup of homemade lemonade after growing plenty of lemons on a tree in your yard. Lemons will not only be ready to harvest throughout the year, but they can make for a beautiful addition to your property with the color that they offer. The lemons will grow among the tree's dark leaves and thrive in areas that receive plenty of sunlight.
Cucumbers
Cucumbers are a traditional fruit to enjoy in the summer and can be used in salads to sandwiches. Different types of cucumbers can be planted, which include Asian cucumbers, which are more mild to Persian cucumbers, which are seedless. As a fruit that contains more than 90 percent of water, it will make for a refreshing choice to serve at the dinner table during the warmer months of the year.
Watermelon
The summer is just not the same without juicy watermelon, a fruit which tastes delicious and is refreshing in the heat. For those who experience temperatures of at least 80 degrees, it makes for an ideal fruit as it can thrive in that climate. It's a fruit that takes 70 to 90 days to grow in well-drained soil that has a pH that of 6 to 6.8. Instead of using harsh pesticides to keep the fruit protected, consider covering the watermelon with row covers to keep bugs away from the area.
Blueberries
This fresh fruit is a great choice to grow in your yard as it is a crop that doesn't require a high level of maintenance to thrive. They grow into white flowers during the spring season and begin to ripen in June. Blueberries take just a few weeks to ripen and grow best in well-drained soil with a pH level that is between 4.5 to 5.5. Blueberries make for a delicious breakfast addition to include in pancakes, use as a topping for oatmeal, or eat alone for a healthy and nutritious snack.
"We recommend Twin Oaks to any entity looking for a full-service, talented, and responsive provider."
Therese Mahoney
Secretary/Treasurer of Doral Creek Condominium Association, Ann Arbor, Michigan