Which Types of Flowers Can Successfully Survive the Winter?
With the extremely cold winters in Ann Arbor Mi, flowers have a really hard time surviving. Although flowers are thought of as a plant that loves warm weather, there are flowers that will actually survive, if not thrive, in really cold weather. Winter services in the Ann Arbor Mi areas may help these flowers flourish even more. Some of these beneficial winter services include clearing trees, creating fertile soil and many other jobs. Here is a list of five different flowers that love really cold winters.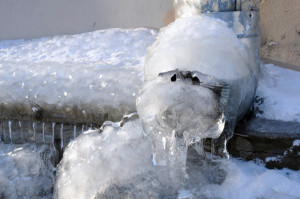 1. Camellia
Camellia flowers are very hardy, especially in zones seven through nine. Keep in mind that these plants can get quite tall, around six feet tall and four feet wide. Their main flowering period occurs between October and February. The bloomed flowers themselves display colors of white, light purple and dark, rich red. This plant is mainly adapted to soils that have great drainage, so a little winter services, such as landscaping, may need to be done. What's really nice about the Camellia flower is that it loves shady spots.
2. Flowering Quince
Typically, the Flowering Quince likes to display its beautiful flowers in the month of January. Although it's quite hardy to cold weather, it doesn't like the harshest of conditions. Its flowers should definitely be enjoyed because the flowering period only lasts for a mere two weeks. Like the Camellia flower, it really loves shady spots.
3. Winter Jasmine
As the name already suggests, this flowering plant does extremely well in long, cold winters. Unlike regular jasmine flowers that produce purple flowers, this one blooms with bright yellow flowers. Soil with really good drainage is the best for the Winter Jasmine. Not only can this thing grow up to eight feet tall, but it can get just as wide as well. Zones six through nine are the best climate homes for this breath-taking flower.
4. Cyclamen
Because the Cyclamen is an evergreen plant, it will show its flowers throughout most of the year, including winter of course. Instead of having only one type of colored flowers, this one grows flowers that come in shades of red, pink and white, giving one a variety of flowers to look at. This plant doesn't get very big and grows to about one foot in width. Even though the plant loves lots of shade, it does need direct sunlight to some degree.
5. Aconite
This flower loves climates that are both moderate and extremely cold, making it ideal for zones four through nine. The Aconite flower grows to about five inches tall and five inches wide, making it a great choice for gardens that are very limited in space. The main difference with this plant is that it loves direct sunlight. However, it will do alright in areas with some shade. It's also important to note that it needs daily watering. Yellow flowers in the shape of goblets will appear in either January or February.
Get your yard looking its absolute best with custom landscaping solutions from Twin Oaks. Find us online at https://www.twinoakslandscape.biz/, visit us in Ann Arbor, MI at 4100 South Maple Road, or call us at (734) 213-6911.