Which Tools Are Best Suited to Leaf Removal?
If you live in Ann Arbor Michigan you know that fall and winter are the months where you will need to start cleaning up your yard more often and that you will need the proper tools for that quick and easy clean-up.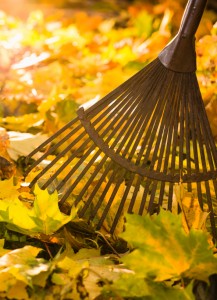 Many of us try to make life simpler for ourselves so that we can enjoy having more fun with our families and friends. One of the best ways to save yard work time is to have the proper tools and also to use the services offered that are at the same time professional and experienced. Remember, however, it's best to clean up leaves and maintain the yard all year round, since waiting to do so may be a harder task and more work when winter sets in.
Whether you will require a rake or lawnmower or leaf blower, simply go to your hardware store and look for a variety of these tools for your garden and yard seasonal cleanup.
So here are a few of the possible tools you will need to get started and the benefits they provide:
1) Leaf Rakes – These rakes are made in the shape of a fan so as to collect leaves, and rake between flower beds, shrubs and bushes. Sizes on rakes are from 30-40 inches.
2) Lawn-mowers – A lawn-mover can go over leaves that are lying around and pick them up just as it picks up grass and other natural wood and rubble left-over from shrubs, trees and flowers.
3) Leaf Blower – Leaf blowers are handy tools, although they will just blow the leaves into a corner or area where you still have to put them in bags or trash containers. Some are hand held others you can attach to your back or shoulder.
4) A Leaf Tarp – This is a handy piece of material, usually made from a soft plastic, which you can lay flat on the ground and place all the leaves onto. Then all you have to do is bundle it up or fold it and carefully take it to a recycling or composting bin.
Ann Arbor MI is a beautiful place year round, but in the fall, especially when the wind blows and the leaves come crashing down onto your back yard and grass area, you will want to be well equipped, so as to do your seasonal cleanup job fairly fast and without much effort. You will also be able to remove the fallen leaves twice as fast, several times in the colder season, if you get yourself the right equipment.
We offer a clean, reliable service and have a super friendly crew who will quote you the rates they will charge ahead of time without any hidden costs. Please look us up for a complementary appointment, at no cost to you, where we can discuss your landscaping and leaf removal needs.
Get your yard looking its absolute best with custom landscaping solutions from Twin Oaks. Find us online at https://www.twinoakslandscape.biz/, visit us in Ann Arbor, MI at 4100 South Maple Road, or call us at (734) 213-6911.