April 4, 2015
There is no doubt about it. Winter can wreak havoc on your home and yard, especially if you live in Ann Arbor MI where the bitter cold sets in and the snow piles up. When spring finally arrives, it brings a major seasonal cleanup job with it. You'll find that this is your most challenging time of year when you are attempting to bring your yard back to its former glory. You'll need to prepare yourself for the job ahead. If your seasonal cleanup is overwhelming, allow an Ann Arbor MI landscaping company to help you to make the job more manageable.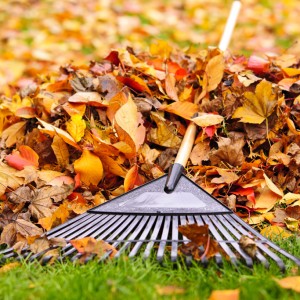 Begin with Debris Removal
Once the snow and ice is finally gone for good, you are sure to have debris that has been left behind. From branches to dead leaves and clumps of mud, unsightly piles will be marring your lawn. Get out the work gloves, bags, and make sure your grass is free of debris before you take on any other spring cleanup tasks.
Give Your Lawn Some TLC
After the debris is gone, your lawn is going to need some attention. Your grass will need nourishment to help it along after being buried in snow for such a long stretch. This is the ideal time to apply a fertilizer and herbicide. You can also aerate your lawn to help it to be thick and lush as summer approaches. If you have any bare patches, you will need to plant grass seed.
Take a Look at Your Trees and Shrubbery
Every growing thing will be affected by the cold conditions of winter. Your trees and shrubbery may need some extra care as well. Be sure to do the following:
Remove trunk protection from your trees and covers from your shrubs
Put down fresh mulch around roots and at the base of shrubs
Trim your hedges and shrubbery
Clear out anything that is dead and make way for new growth
Plant new shrubs and saplings to fill in any gaps
Your yard will look like it has had a facelift when you are done. An Ann Arbor MI landscaping company is your go-to source when you want your yard to look in top form and will make your vision become a reality.
Don't Forget the Garden
If you have a garden area, you will want to remove any debris. Give the soil a boost with fertilizer. Organic alternatives are best. This is the ideal time to put in fresh mulch around flowerbeds. Get out the pruning shears to take care of any pushes. Get ready to plant and put in your vegetables or flowers. With regular weeding and watering, you will soon see signs of new life. Ask your landscaping experts for tips to make your maintenance easier next year. When you are prepared, you can do simple tasks in the fall that will cut back your work load in the spring.
Keep your lawn looking beautiful with maintenance services from Twin Oaks Landscape.
Find us online at https://www.twinoakslandscape.biz/, visit us in Ann Arbor, MI at 4100 South Maple Road, or call us at (734) 213-6911.
"We recommend Twin Oaks to any entity looking for a full-service, talented, and responsive provider."
Therese Mahoney
Secretary/Treasurer of Doral Creek Condominium Association, Ann Arbor, Michigan