April 24, 2015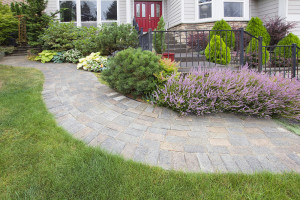 The right hardscape design for your property can provide you with an incredible range of benefits. From improving curb appeal and increasing property value to decreasing your regular lawn maintenance chores and minimizing the effects of erosion due to runoff, the list of benefits for your Ann Arbor MI home is extensive. However, when you look at the current state of your yard today, it can be difficult to determine exactly which approach you should take with your hardscaping design to achieve the best results. Each yard is unique, so there is not a catch-all answer to this question. However, by focusing on a few key points, you may be able to make a better decision for your property.
Addressing Current Landscaping Challenges
While you want your hardscaping design to look fabulous in your home, you also need it to be purely functional for your needs. The best landscaping design will incorporate a functional hardscape that ultimately can address some of the challenges that you have in your space. For example, if there is an area of your yard that normally puddles during wet weather conditions, you can eliminate the appearance of a muddy puddle by installing a decorative wet weather basin with river stones. If there is an area of your lawn that is beaten down with a muddy path made by your pets and kids, you can install a decorative path with flat stones or pavers. These are only a few of the many ideas that you can incorporate into your space.
Choosing the Right Style for Your Home
Your front yard and backyard are extensions of your Ann Arbor MI home, and you want them to have a gorgeous style that enhances the exterior facade of the home and that corresponds well with the interior décor. Consider if your home is more rustic, sophisticated, traditional or modern. There are different types of materials and different ways to use these materials to create the right effect for your space. For example, if you have a modern home, you may consider using gorgeous gray slate tiles for paved areas coupled with more modern water features. You can experiment with the style, however. For example, a modern interior may look great with a Zen-like garden exterior. Remember that your hardscaping will be a semi-permanent feature in your yard, so you should choose a style that gives you room to grow and make changes over time.
Selecting the Perfect Combination of Materials
While you want to choose the right style for your property, the materials that you choose for your hardscaping design are also critical. As a good rule of thumb, try to limit yourself to approximately three different materials. These may be contrasting materials for a dramatic effect or complementing materials for a more uniform or cohesive look. They should be suitable for the task that you have chosen them for. For example, if you are choosing pavers for a high-traffic pathway, the pavers should be made from a durable material. This may be less important if you are choosing a material to use for a flower bed border that will receive little impact over the years.
Selecting the right hardscape design for your home can be a challenge. Keep in mind that you can work with a professional landscaping firm that specializes in hardscaping design if you want to enjoy professional results on your property.
Get your yard looking its absolute best with custom landscaping solutions from Twin Oaks. Find us online at https://www.twinoakslandscape.biz/, visit us in Ann Arbor, MI at 4100 South Maple Road, or call us at (734) 213-6911.
"We recommend Twin Oaks to any entity looking for a full-service, talented, and responsive provider."
Therese Mahoney
Secretary/Treasurer of Doral Creek Condominium Association, Ann Arbor, Michigan