January 13, 2015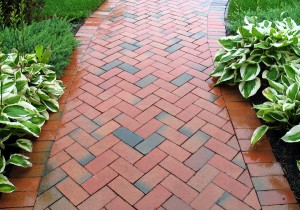 Choices for hardscape materials in a landscape design can be tricky. In addition to aesthetic preferences, issues of practicality should be weighed. Water exposure, temperatures and the function of the design should all be considered when exploring options. Selecting the right stones in Ann Arbor Michigan means including the varied climate of the area as a factor when planning landscape design elements.
Some of the common stones used for landscaping projects include:
• Sandstone
• Granite
• Bluestone
• Quartzite
• Slate
• River Rock
• Fieldstone
Matching the qualities of the stone to the needs of each design feature is the key.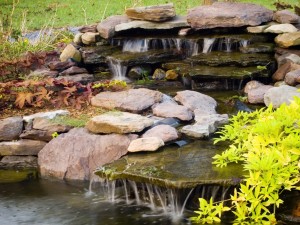 Waterfall
With a waterfall design element, a stone that can withstand water and occasional inclement weather is important. Granite and sandstone are good choices for the foundation stones. When supplementing with smaller stones to create a natural appearance, river rock is a great choice. For waterfall features that include a small pond, rounded sandstone, slate or granite should be considered for durability and to avoid injuring any fish that are added to the feature.
Footpath
With hardscape elements such as a footpath, it is important to consider potential affects of the Ann Arbor Michigan winter season on the walkways. Some varieties of stone are better able to resist cracking in cold weather and under the weight of snowfall. Quartzite, bluestone and granite are all good choices for a footpath. As with a waterfall element, Sandstone is a good choice when it comes from a low porosity variety.
Steps
When a landscape design includes steps, it is important to refrain from using materials that are difficult to keep clear in the winter. Stones that will erode and quickly deteriorate in the cold and snow should be avoided. Quartzite, bluestone and granite are suitable for steps, much as they are for walkways. When applying a substance for deicing, corrosive options such as rock salt should not be used on bluestone or flagstone.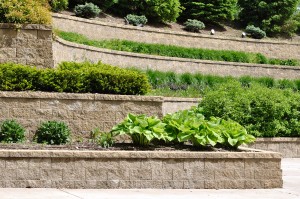 Retaining Wall
For landscape erosion issues, a retaining wall is a common solution. Concrete blocks are a frequent choice, but some of the most attractive designs are with a stone wall. Cut stone is an option, and is available in a variety of shapes, colors and sizes. If larger stones are aesthetically and functionally desirable for the intended project, some designs might entail a boulder wall. Other choices for a retaining wall include granite, limestone and fieldstone.
Bed Edging
Stone for bed edging can give a landscape element a natural or cottage appearance. Fieldstone is often a good choice when the design seeks to avoid an overly uniform look. Cobblestone edging can soften a bed and lend a classic look, while stacked flagstone can be creatively designed for either rustic appeal or a contemporary look.
Blending visual appeal with practical concerns of durability is challenging when preparing a hardscape design. Planning in Ann Arbor Michigan requires attention to seasonal weather conditions and to the stones that are best suited for the project. Merging the two needs will lead to a beautiful design that is also long lasting.
"We recommend Twin Oaks to any entity looking for a full-service, talented, and responsive provider."
Therese Mahoney
Secretary/Treasurer of Doral Creek Condominium Association, Ann Arbor, Michigan