May 4, 2015
Curb appeal and personal enjoyment are two of the main reasons homeowners invest in their outdoor space. There are two options available to help achieve the desired results. The first is using custom hardscape. The second is employing custom softscape. There is a third option of using both, which is typical for most landscape projects. The climate in Ann Arbor MI, offers homeowners a plethora of options. When the discussion focuses on the centerpiece, it boils down to personal taste, or the existing landscape's current theme. Knowing the difference between the two landscape models is essential to move forward with any project.
Hardscape
This model can be defined by the use of non-living material. The following is a list of several possibilities.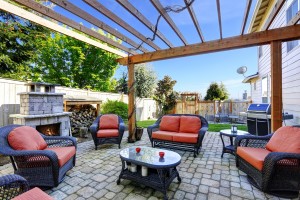 1. Walkways
2. Patios
3. Fountains
4. Retainer walls
In addition, rock gardens with a variety of river, rainbow, boulder and lava rocks add an engaging touch to the landscape. A wide assortment of bricks and stones can be used to create the listed items. For example, different types of textured or colored bricks as well as large stones make plotting out a path that accentuates the landscape. Stones with pictures and writing can also be incorporated to bolster any theme. However, mixed concrete can be poured and personal inscriptions, hand and footprints can be easily used. Custom hardscape projects can make an excellent centerpiece with forethought and planning.
Softscape
Any living item makes the list for this landscape model. Finding trees, plants, shrubs, and ground cover in a bevy of varieties can make your head spin. The key is to have an idea of what the finished product is going to look like. Once this is nailed down, the shopping can begin. Fruit trees, blooming plants and shrubs or ground cover with leaves that change during the season are excellent choices. A custom softscape project is also an opportune time to add an item that cannot be found in the neighborhood. Here is a short list to consider.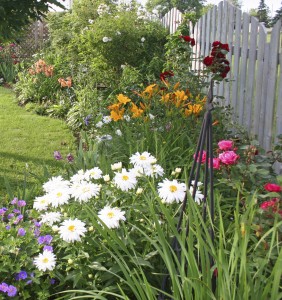 1. Rose tree
2. Nandinas
3. Chinese or Japanese Maples
4. Sedum
5. Mondo grass
Using Both Models
Most landscape designs incorporate portions of each model. However, finding the right balance is crucial. Experienced landscape businesses in Ann Arbor MI, can assist with planning and installation. They will have the expertise in facilitating homeowners in making their custom landscape centerpiece project a success. Ideas can be used in the front and/or back yards. It is not uncommon to find patios that reach into the backyard or walkways lined by blooming plants or shrubs that can be shaped. Front yards can have an actual centerpiece with rock or brick borders encasing roses, azaleas and more.
It is recommended to start new landscaping projects during the growing seasons which begin in the spring to early summer. This is when the soil in Ann Arbor MI is ripe for any type of manipulation. Consider the steps needed to help realize the ideal landscape design using either the model. Then go ahead and enjoy the new centerpiece in your outdoor space.
Get your yard looking its absolute best with custom landscaping solutions from Twin Oaks. Find us online at https://www.twinoakslandscape.biz/, visit us in Ann Arbor, MI at 4100 South Maple Road, or call us at (734) 213-6911.
"We recommend Twin Oaks to any entity looking for a full-service, talented, and responsive provider."
Therese Mahoney
Secretary/Treasurer of Doral Creek Condominium Association, Ann Arbor, Michigan