April 9, 2015
Many homeowners end up with an excess of water on their property after a heavy rainstorm.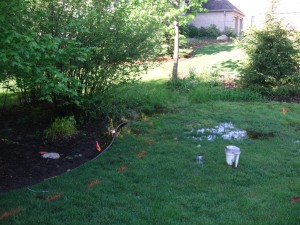 Some people have soggy areas in their yard that never seem to dry up. Other homeowners must face a flooded basement after every hard rain. Fortunately, there is a way to redirect rainwater away from a home. Many homeowners opt for a trench drainage system so water doesn't have the chance to collect on their property. Check out some of the benefits of putting a trench drainage system into your yard.
A Relatively Simple Process
Professional landscapers in Ann Arbor MI know how to create a drainage system that effectively channels water away from a home and yard. This system works with the landscape moving water downhill. Knowledgeable professionals understand the importance of examining the slope of the landscape before putting in the system. Some other benefits of having trained landscapers perform this work are:
They have the proper digging equipment.
They have experience building these types of drainage systems.
They can answer any questions about the system.
Affordability
Many people in Ann Arbor MI choose to get this type of drainage system because it is affordable. In some cases, a trench only has to be a few feet in length to successfully channel water away from a piece of property. With the help of the right equipment, it doesn't take long for landscapers to dig a trench that will serve its purpose. The depth and length of the trench along with the condition of the ground all play a role in the process. Most homeowners find trench drainage to be an affordable option.
Avoiding Costly Damage
A flooded basement can result in damaged or ruined possessions. Plus, a homeowner has to hire someone to remove the water from the basement each time it floods. Mold can also be a factor with a basement that floods on a regular basis. Installing an effective drainage system allows a homeowner to avoid paying for costly repairs and clean up every time there is a heavy rain.
Making a Piece of Property More Attractive to Buyers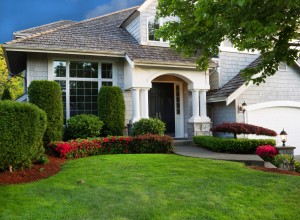 Not surprisingly, a piece of property with a soggy lawn or a basement that is prone to flood is not going to be appealing to potential buyers. Someone who wants to sell his or her home would be wise to have a drainage system installed in order to alleviate these problems. Potential buyers will see the drainage system and have peace of mind that the property is not in danger of flooding. Both the present and future owners benefit from the decision to install a drainage system.
Experienced landscapers in Ann Arbor MI have the training and know-how to create an affordable drainage system that serves the unique needs of a piece of property. An owner benefits from having a reliable drainage system that keeps excess water from damaging the yard as well as the home.
Get your yard looking its absolute best with custom landscaping solutions from Twin Oaks.
Find us online at https://www.twinoakslandscape.biz/, visit us in Ann Arbor, MI at 4100 South Maple Road, or call us at (734) 213-6911.
"We recommend Twin Oaks to any entity looking for a full-service, talented, and responsive provider."
Therese Mahoney
Secretary/Treasurer of Doral Creek Condominium Association, Ann Arbor, Michigan