December 24, 2015
Many people consider early summer and spring as the best times to plant trees around the yard or provide tree care to the plants on their yards. Winter is not often considered the best time for tree care because of the snow and cold that usually comes with the season. However, certain plants are capable of surviving bitter winter colds. Having information on the types of crops that can survive the winter can help ensure you have healthy trees on your yard.
The Paper Birch Tree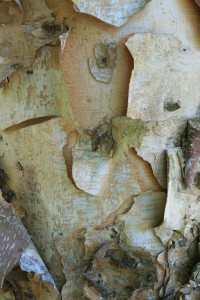 This tree blooms with beautiful yellow leaves during fall. In winter, its white bark provides a beautiful contrast in a backdrop of evergreens. Many people use this plant as the focal point in Christmas displays. Plant paper birch trees in shallow holes with mulch to retain moisture. This plant grows well in all seasons.
Camellia
This is one of the most popular winter plants recommended for Ann Arbor MI. Camellia is an evergreen that starts to bloom from autumn and spring and has brightly colored rose-like flowers that provide the perfect contrast to the unexciting winter landscape. Plant camellia at a spot in your yard that gets direct sunlight, but is protected from strong winds.
Winterberry
This plant is related to holly. Winterberries lose their leaves in autumn so that the only thing that remains clinging to the plant is its bright red berries. Consider planting this plant in your yard if you love birds because its bright red fruits attract many birds during winter. Sow winterberries in a cold frame in the fall and transplant them during spring. Winterberries are slow growing and germination may take two to three months.
Red Twig Dogwood
This is another winter favorite for Ann Arbor MI. Red Twig Dogwoods have striking red stems that are attractive on their own but also make great accents when combined with evergreen plants like Camellia. The stems retain their colors throughout the year but regular pruning is necessary, especially during winter and spring, to remove excess leaves and reveal the stems. The plant becomes brightest during summer when it receives maximum amount of sunlight.
Firethorn
This hardy perennial plant is attractive throughout winter. The plant features small clusters of blooming white flowers in spring and bright leaves the rest of the year. Its small berries remain yellow or orange long after winter is over.
Harry Lauder's Walking Stick or Corkscrew Hazel
This is an unusually interesting winter plant. Harry Lauder's Walking Stick or Corkscrew Hazel is a shrub that flowers in the spring and develops winding and twisted branches during winter adding a touch of beauty to the winter landscape. However, Harry Lauder's Walking Stick or Corkscrew Hazel requires regular trimming to maintain their impressive look otherwise it will look like an overgrown tangle of branches.
Paperback Maple
This beautiful tree has a copper colored bark that peels off during winter creating an appealing sight, both when on the plant and after falling off on the ground. It produces green leaves during summer and cinnamon colored leaves during autumn and winter.
Heather
This plant has always been very popular in Europe, but its appeal was overlooked in the U.S. until recently when people began to recognize it as a winter plant. In winter, Heather produces thick foliage that lights up the dull winter landscape.
Get your yard looking its absolute best with custom landscaping solutions from Twin Oaks. Find us online at https://www.twinoakslandscape.biz/, visit us in Ann Arbor, MI at 4100 South Maple Road, or call us at (734) 213-6911.
"We recommend Twin Oaks to any entity looking for a full-service, talented, and responsive provider."
Therese Mahoney
Secretary/Treasurer of Doral Creek Condominium Association, Ann Arbor, Michigan