Total Lawn Care Services for Your Home
For property owners in Ann Arbor MI, total lawn care services offer a more convenient and effective way to deal with lawn maintenance, outdoor renovation or improvement efforts and the means to beautify your exterior environment. Homeowners who elect to deal with upkeep on their own may find that such an undertaking often requires considerable time and effort and may not always produce the quality of results needed to ensure greater satisfaction. We offer out total lawn care clients access to the full range of services needed to create and maintain the lawn of their dreams.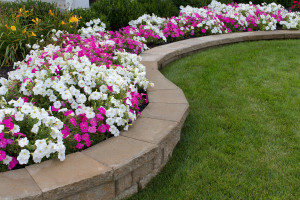 Save Time and Money
Even basic upkeep, such as mowing or trimming, may require time and effort that may be in short supply. The costs needed to obtain lawn care equipment and the specific tools and resources that may only be required for specific projects and efforts is another serious drawback for homeowners who choose to do the work on their own. We offer total care options that will provide the manpower, equipment and experience needed to tackle almost any project with a minimum of time and expense.
Enjoy Superior Results
Even seemingly minor issues such as overgrown edging or trees and shrubs that may be in need of trimming can detract from the overall appearance of your lawn. Homeowners who are interested in achieving and maintaining professional-quality results may find that total-care services may be needed in order to ensure their complete satisfaction. Attempting to maintain your lawn or outdoor environment on your own, or dealing with a lesser landscaping service that may be unable to meet your needs, could end up costing you more than you might think.
Larger Projects May be Completed More Easily
Professional resources allow homeowners to tackle larger jobs and projects more quickly and easily. Professional help can be a key asset when attempting any of the following projects:
Landscaping Design and Improvements
Installation and Maintenance for Irrigation and Drainage Systems
Partitioning Landscape and Creation of More Comfortable Outdoor Environments
Our highly-trained and professional staff can provide homeowners with access to an expanded range of options and solutions that may be needed to ensure landscaping projects and exterior renovation efforts can be undertaken with greater convenience. Professional services and solutions will ensure superior results for larger landscaping jobs and projects.
Improving Your Property's Market Value
Neglecting your lawn or failing to effectively maintain your exterior environment can have a real impact on the market value of your home. For property owners in Ann Arbor MI, lawn and landscaping services offer a simple and effective way to beautify their home and maintain its market value. Lawns that have been properly maintained, landscapes that have been designed and created by professionals and outdoor areas that are more comfortable and attractive can all make an important difference should you decide to sell your home. Out total lawn care services can be a valuable resource for property owners undertaking home renovation efforts that may improve resale value.
Get your yard looking its absolute best with custom landscaping solutions from Twin Oaks. Find us online at https://www.twinoakslandscape.biz/, visit us in Ann Arbor, MI at 4100 South Maple Road, or call us at (734) 213-6911.