Total Lawn Care Services for Your Home
We know that a well-maintained lawn adds curb appeal to your home in Ann Arbor MI. Have you ever drove through your neighborhood and you can always tell the homes that use a professional lawn service? The homes that take the extra measures always have great curb appeal. Everyone wants to have "that" house because curb appeal adds value and makes your lawn the envy of neighbors.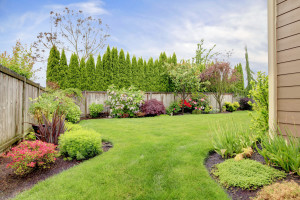 We want you to have the lawn of your dreams. That's why we offer an extensive array of turf, tree and hedging services. We strive to keep your landscape free of pests by delivering total lawn care. Protection of your lawn and landscape is the cornerstone of our services. There are many reasons to hire a professional lawn care company to handle your yard.
We Provide the Following:
• Spray Lawn and Hedges to Protect From Pests
•Lawn and Hedging Fertilization
•Control both Broadleaf and Grassy Weeds
•Disease Control for Your Lawn and Garden
•Free Analysis of Your Lawn and Grounds
Most people want that lush yard but they don't want to put all the work into it. With children, jobs and family responsibilities, it is hard to fit everything in these days. That is why having a total lawn care professional team handling your lawn and landscape needs is wise. We have the time and it's what we do. We can take your lackluster yard and turn it into a green worthy of a golf course. We start by removing anything that is holding back your lawn. This can include disease, pests and weeds. By pruning out the old and troubled spots, we can make room for new life. The insects can really wreck havoc on a lawn. Remember, grass is a plant and many insects make their home among the lush blades. Our insect treatments will eradicate the following:
•Ants (Fire)
•Borers
•Chinch Bugs
•Beetles
• Crickets (Mole)
•Mildew
•Ticks
•Caterpillars
•Shrub nuisances
•Moss
We don't just hire anyone to take care of your lawn. Our technicians are highly trained and will inspect your lawn before they do anything else. In Ann Arbor MI we know how important having a great looking lawn is. From our inspection will make recommendations for your lawn. All lawns have verifying degrees of requirements to get them in top shape. If you have done some work to your lawn in the past, it probably won't require as much as someone who has done nothing but mow.
After we have done our assessment, our first step is to apply fertilizer to the area. Fertilizer, along with pest control products, will do much to keep your lawn and landscape healthy. Based on your yards individual needs, the next steps will prove different for most. Some will need grass seed sown in areas where there is no grass, some will have sod laid. There are so many variations that are necessary to make each lawn look pristine. Regardless of what your issues are, we are determined to keep your lawn looking amazing.
Get your yard looking its absolute best with custom landscaping solutions from Twin Oaks. Find us online at https://www.twinoakslandscape.biz/, visit us in Ann Arbor, MI at 4100 South Maple Road, or call us at (734) 213-6911.