The Importance of Seasonal Cleanup After Fall and Winter
Seasonal Cleanup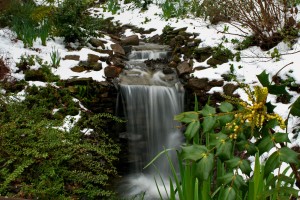 There are many people in the Canton MI area that are looking for seasonal cleanup for their lawns. They may be tired of the fact that they have leaves, branches and other yard debris that is littering their yards, and they may want to find a team of professionals to take care of the matter in a timely manner. Many of the residents in Canton MI are looking for a company that can take care of all of their season cleanup needs in a professional manner so that they don't have to. Their schedules simply do not allow for them to spend hours on their lawn, but they want their lawn to look the best that it can. Many of these people also do not have the specialized tools available to perform the job effectively. These people would be prime candidates for a professional lawn cleanup company that can take care of all of their needs.
Benefits on hiring a professional cleanup company include:
1) Saves time and money
2) No special tools are needed
3) Disposal of yard waste
4) Peace of mind in knowing that the job is being performed correctly
There are many people that are in the Canton Mi area that are looking to save time and money when it comes to having their yard cleaned up for the season. Many residents are wanting their yards looking their best for the holiday season since many are entertaining friends and family for the holidays. Also, many of these people do not have the time to be able to tend to their yards themselves. They would rather pay someone a fair wage to be able to do it for them so that they can better utilize their time in preparing for the holiday season.
Another benefit of hiring a lawn cleanup professional is that the homeowner does not have to worry about purchasing any specialized tools such as leaf blowers, tarpaulins, rakes, wood chippers, and other specialized tools. They professional that are hired will typically have all of the equipment that are needed so that the owner can rest assured that they will have the right tools for the job. This makes the whole cleanup process go more smoothly.
Many people are not sure of what to do with their yard waste when they perform lawn cleanup. Some people have the luxury of living in rural areas where they can dispose of their yard waste, but many people that live in subdivisions do not have the luxury of it. Hiring a cleanup service means that they do not have to worry about paying a waste disposal professional to remove all of the yard waste that has been accumulated due to the cleanup. Instead, they can hire a cleanup professional that will not only clean the yard of all the unwanted debris, but that will also make sure to haul it all away so that the homeowner does not have to worry about it.
Lastly, making sure that the job is done correctly is of paramount importance when it comes to lawn cleanup. Homeowners pride themselves on their lawn and it is important for the lawn to keep its look after the clean up. A professional will make sure that the lawn looks better than it did when the job was started.
Get your yard looking its absolute best with custom landscaping solutions from Twin Oaks. Find us online at https://www.twinoakslandscape.biz/, visit us in Ann Arbor, MI at 4100 South Maple Road, or call us at (734) 213-6911.