The Importance of Leaf Removal Around Your Ann Arbor Home
In Ann Arbor Michigan the dropping of colored leaves adds to the beauty and historical look of our cozy community. But despite their beauty and all they bring to the fall season, a build-up of leaves around your home can cause problems with pests and water management, and can take hours to remove properly.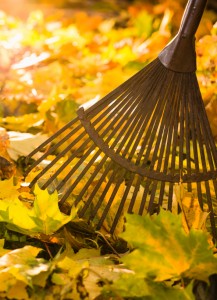 In many of the old neighborhoods of Ann Arbor Michigan the shear abundance of ancient oaks, maples and other deciduous trees can drop significant numbers of leaves, littering the lawns and filling up gutters and downspouts throughout the spring and summer, as well as autumn. This is especially true in years where the snow hits Ann Arbor, freezing the leaves to their trees before they can fall and then dropping them gently to the ground in late winter and early spring.
This means that for the Wolverine fans in Michigan's fifth largest city leaf removal can be a time consuming chore to manage all year around. Knowing how to handle these leaves around your property can make life a little easier and your yard a little more beautiful.
Leaf Removal is Important to the Health of Your Yard
Keeping your yard free of excessive, uncontrolled leaves is an important part of maintaining a healthy home and yard. Here are two reasons that this is true:
1. Dead leaves create a place for bugs and other pests, including fleas, to hide and nest. Keep leaf piles away from your home's foundation, especially doorways. Sweep off porches and sidewalks regularly.
2. Your gutters and downspouts are designed to divert rain away from your home. This is important for helping keep your basement dry. Allowing leaves to build up in your gutters ends up creating a damn, preventing water from running down the downspouts, allowing it to overflow and run freely around the base of your home. Keep your gutters clean.
3. Fallen leaves can block storm drains, preventing melting snow and rainwater from properly draining away. Check for covered storm drains every time you mow your lawn.
Knowing how important leaf removal is, is half the battle. Of course, dealing with all those leaves can be quite another thing. So following are 3 tips for dealing with leaves around your home in Ann Arbor Michigan all year long:
1. Find environmentally friendly ways to use some of your leaves. Leaves can be a great asset to a compost bin. You can also use leaves, in combination with newspaper, to prepare your garden for spring, creating layers that deprive weeds of oxygen and sun.
2. Decorate with your leaves. Halloween is a favorite time of families all around the Detroit suburbs. You can use leaves to decorate your home by filling decorated garbage bags, creating faux "grave" piles and stuffing scarecrows.
3. Create, and follow, a solid fall clean-up plan. If you get rid of most of your leaves in the fall you will have more beautiful snow in the winter and be better prepared when spring hits. So try to get all your leaves taken care of before that first snow hits.
Get your yard looking its absolute best with custom landscaping solutions from Twin Oaks. Find us online at https://www.twinoakslandscape.biz/, visit us in Ann Arbor, MI at 4100 South Maple Road, or call us at (734) 213-6911.