The Benfits of Consulting 3D Landscape Videos Before Your Lawncare Project
Imagine being able to see the finished product before the project ever even breaks ground.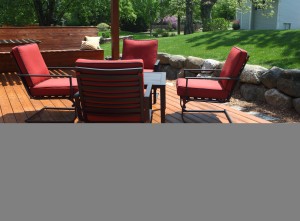 There is landscaping and then there is landscaping. You can have a beautiful yard with no real individuality, or you can have a yard that wows people. If you are going to spend your hard earned money on landscaping or hours by DIY, then why not take it all the way? One of the hottest new trends to getting to where you want your landscaping to be is with 3D landscape videos in Ann Arbor MI.
When it comes to 3D landscape videos, it is not as simple as jumping on YouTube. A lot goes into coming up with great landscaping ideas, and in Ann Arbor MI the competition can be fierce. As a home owner it is not just about "keeping up with the Jones's" but it is about having something you yourself can really be proud of. Whether you are hiring a professional or a do it yourselfer 3D landscape videos will give you the ideas that will make all of the difference in the end result. This is because you literally can see the end result before you ever even start the process.
These videos use the best in U-Vision Design technology. You will be able to see what your yard will look like. This means no more fruitless adventures in landscaping when things don't quite turn out like you had pictured they would.
This amazing new technology allows you to play with colors and textures like never before. These are the little things that can make or break a landscaping pattern.
Lighting is something that is literally left out of the planning process or over thought by many DIY landscapers. With U-Vision Design technology you can see how the lighting will add to or take away from your master plan. The angles will be crystal clear, so there is no more guess work!Errors can be corrected before anything is planted or placed. You will save literally hours and a lot of money simply because you are seeing the impact of the changes you want made before you ever make them. Furthermore you are able to see how it fits with the area around you.
You are able to see the new plan from any angle, above and even make changes as you see fit. You can change the lighting to the time of day in order to see how it will look around the clock. After all, not everything that looks good at dusk looks the same at dawn. Installing a water feature? No problem, U-Vision technology will allow you to view that too.
Take the guesswork out of landscaping.
Take all of the painstaking errors, lost time and lost money out of the work. Make a plan and check it out using the amazing new technology that lets you see your masterpiece before it even exists in its final form. This is without a doubt the best thing that has come to yard lovers and landscape professional to date. Dont wait to get started a minute longer. You can have the yard that you have always dreamed of easier than you ever though possible. Call today to find out how to get started.
Get your yard looking its absolute best with custom landscaping solutions from Twin Oaks. Find us online at https://www.twinoakslandscape.biz/, visit us in Ann Arbor, MI at 4100 South Maple Road, or call us at (734) 213-6911.