August 20, 2017
One of the known factors that contribute to gardening success out there in the gardening industry is the utilization of weed fabrics. This revolutionary technology gives gardeners a way of controlling weeds which is not only very practical but also quite easy to use. These fabrics, also known as covers and sheets, are made up of tightly woven material which prevent new growth of weeds and unnecessary grass from gaining access to the surface.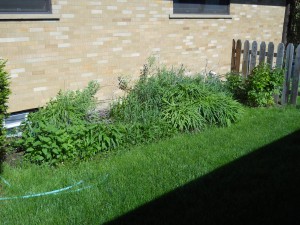 What are the ideal situations for using this technology?
You have a garden which is constantly being overtaken by weeds each year.
You are spending too much time and money on maintaining your garden.
You want to stabilize the soil of your garden and retain its moisture in spite of the weather conditions.
You want to reinforce and protect the form and structure of your garden plots.
The Advantages of Weed Fabric
Controls Soil Erosion – These fabrics are extremely helpful in controlling erosion on property with hills and slopes. You just simply have to lay the fabric down underneath, and the plants and roots extending to the soil under the fabric will be surely well protected from excessive water and will also prevent soil washout.
Controls Weeds – Weeds have the tendency of stealing away nutrients from the main plants in your garden which leads to stale plants that are stunted and produce less flowers and fruits. With these fabrics, smaller and hardy plants stand a better chance to grow without the impending danger of weeds. Fabrics work by acting as barriers to weeds by preventing and constricting their growth.
Retains Moisture – It is important to keep your soil moisturized. When using these fabrics, your soil is better equipped to retain its moisture. Moisture is what helps the delivery of nutrients to your plants and is essential to photosynthesis.
Durable and Reliable – You need something that is highly resistant to tearing and puncturing and can withstand the elements of Mother Nature. Oftentimes, pets or even stray animals may find themselves roaming through your garden. It is important to have something that not only works but also lasts and can stand the test of time.
Overall, using weed fabrics under the blooms in your flower bed will surely add vibrant life to you garden. It not only discourages the arrival of any insects or pests but saves you time spent on garden maintenance and money spent on removing weeds. Indeed, this technology is a great way to cover your gardening area and give your garden a boost and a fresher appearance.
Stop spending needless hours on removing weeds each year and give these fabrics a try. When it comes to keeping your garden in top shape, one of the best things you can do for it is kill those weeds, and prevent them from ever coming back.
"We recommend Twin Oaks to any entity looking for a full-service, talented, and responsive provider."
Therese Mahoney
Secretary/Treasurer of Doral Creek Condominium Association, Ann Arbor, Michigan