June 8, 2015
Keeping a clean, well-maintained lawn is an important aspect of maintenance for your home or business. Many people try to care for their lawns themselves, but either find themselves ill-equipped to do it themselves or simply just do not have the time to devote to it. Luckily, that is where professional lawn services come in handy. Here are the benefits of hiring a professional lawn service. There are many excellent lawn care companies in Ann Arbor MI. Ann Arbor MI is the perfect location for finding professionals to maintain your lawn.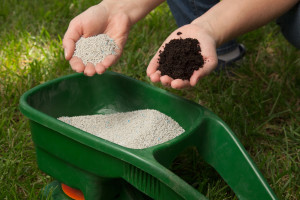 1. You Will Have More Time
This is especially beneficial if you are running a business. By hiring a professional to do the work for you, you will be able to tend to the important parts of your business that will really help you grow. If you are a homeowner, you will be able to relax while a lawn fertilization service does the work for you.
2. Professional Knowledge And Experience
By hiring a lawn fertilization service, you are handing over your responsibilities to professionals with years of experience. You will no longer have to stress about how to take care of your garden, because you will now have professional landscapers taking care of everything for you.
3. Regular Service
When you hire a lawn maintenance company, you can schedule them to attend to your lawn as little or as often as you like. You will not have to remind them when to come, or worry about when your lawn will be maintained. Any good lawn maintenance company will make sure they can provide their customers with routine, quality services.
4. Lawn Makeovers
If you have been considering revamping your lawn, a professional can advise you on the best options to take. A lot of lawn maintenace services offer landscape redesigning, so you can have a truly transformed, beautiful yard without ever lifting a finger!
5. More Professional Appearance
Nothing says trashy like an old, run down lawn with patches of brown, yellow grass. By keeping a clean and well-maintained lawn, you will give visitors the impression that your home is clean, classy, and friendly. If you are running a business, you do not want to scare potential customers away with an unkempt lawn. Simply hire a professional service, who it turn can give your yard a more professional appearance.
6. Professional Products And Equipment
When any professional service is performed, that automatically means that professionals products and tools will be used. This is just as true with professional lawn care services. Lawn care companies have the best fertilizers for a type of soil. They have the most high quality mowers available. Also, professionals will understand what type of equipment should be used in your garden.
7. Property Value Increases
If you are trying to sell your home, you will want it to be as valuable as possible. A professional lawn care service can instantly make your home more valuable by giving the outside a neat appearance. If you invest in real estate, you can charge higher rent for your properties if you keep your yard looking professional.
Get your yard looking its absolute best with custom landscaping solutions from Twin Oaks. Find us online at https://www.twinoakslandscape.biz/, visit us in Ann Arbor, MI at 4100 South Maple Road, or call us at (734) 213-6911.
"We recommend Twin Oaks to any entity looking for a full-service, talented, and responsive provider."
Therese Mahoney
Secretary/Treasurer of Doral Creek Condominium Association, Ann Arbor, Michigan