February 20, 2015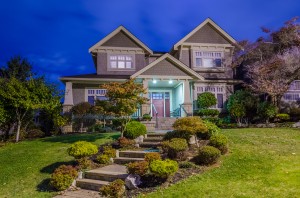 When you are trying to keep your property looking as nice as possible, you want to make sure you are still working with a landscaping company in the winter. If you are trying to make your home look nice all during the year, you can hire a landscaping company in Ann Arbor Michigan to help you.
The Grass Trimming
The winter is completely unpredictable even in Ann Arbor Michigan, and you need to have a landscaping company helping you that can trim the grass when it grows unexpectedly. You never know what sort of grasses and weeds are going to come up in the winter, and you need someone to help you get these weeds or grasses taken care of. When someone is coming once a week, you can have a clean yard that is ready to grow in the spring.
Shrubbery
The shrubbery at your house may grow even during the winter because many of those plants are annuals. You might think that you can get away without trimming the shrubs, but you need someone to help trim the shrubs in the winter so that they do not get out of control.
Moving Things Around
You can move things around in the yard in the winter before everything starts growing in the spring. The plants and trees can be moved more easily in the winter, and you will be able to plan for planting in the spring. Ask your landscaper how you can make your lawn more beautiful in the spring by making changes today.
Seeding
The landscapers can prepare all during the winter to seed your lawn for grass. You can ask your landscaper to do all the aeration and other preparation in the winter so that you do not have to worry about it in the spring. Also, you can ask the landscaper to move the plants that are getting in the way, or they can pull up some of the grasses that are not supposed to be growing in your yard.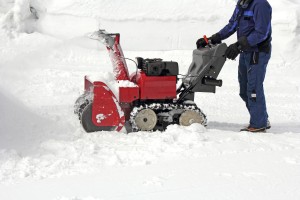 Snow Work
When the landscaper comes to visit you, they can clear your driveway and walkways of snow for you if you are not at home. This simple type of home maintenance is not something you should expect your landscaper to do, but they can help you get your home in order before you return. This is a nice courtesy that many landscapers provide to their customers.
When you work with landscapers to take care of your yard in the spring and summer, you need to keep them on during the winter. These people can still come to your house in the winter to make sure that your lawn looks amazing. Also, they will be able to offer you some courtesies that will aid you in taking care of your home when you are away. Your lawn is guaranteed to look so much better in the spring after you have worked with the landscapers all during the winter to get the lawn ready for the sunshine.
Construct the perfect patio, walkway, or porch with custom hardscaping services from Twin Oaks Landscape.
Find us online at https://www.twinoakslandscape.biz/, visit us in Ann Arbor, MI at 4100 South Maple Road, or call us at (734) 213-6911.
"We recommend Twin Oaks to any entity looking for a full-service, talented, and responsive provider."
Therese Mahoney
Secretary/Treasurer of Doral Creek Condominium Association, Ann Arbor, Michigan