The Benefits of Hiring a Commercial Lawn Mowing Service
Have you ever considered hiring a commercial lawn mowing service in Ann Arbor MI as opposed to mowing your own lawn? Chances are, you have at least thought about it a few times. However, if you have never actually hired someone to maintain your lawn for you on a professional level, you may not yet be fully aware of the many benefits of choosing a professional company as opposed to performing all of your own yard maintenance. In reality, there are several benefits to hiring someone else to care for your lawn. First and foremost, hiring someone else to do the work will save you time. Second, it allows you to have a beautiful yard that is professionally maintained. Last but not least, it helps you save money.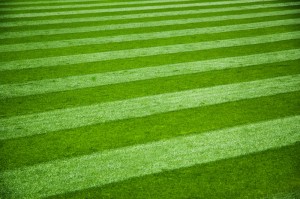 Save Time
If you are like most people, this is a huge advantage. Time seems to be one of those things that everyone has less and less of these days and if you can get someone else to perform a service for you as opposed to you being forced to do it yourself, that is simply more time that you have to spend doing something that is more important. With the time that you save by not having to care for your own lawn, you can spend extra time with your loved ones, participate in a hobby that you thoroughly enjoy doing or get some extra work done so that you can make more money.
Have a Beautiful Yard
When you hire a commercial lawn mowing service in Ann Arbor MI, your yard takes on a new type of beauty that is difficult to obtain if you take care of it yourself, at least for most people. A lot of people want to have a green thumb, but find it difficult to achieve their goals when it comes to beautifying their yard. Having your lawn professionally cared for is a way to achieve the appearance that you have always wanted without having to spend hour after hour trying to make it happen on your own.
Save Money
This one may surprise a lot of people, but you can actually save money by hiring a professional company to maintain your yard. Granted, you have to pay to have the service done and but if you really stop and think about it, there are a lot of things that you are not paying for when you hire someone else to do the work. You are not paying for an expensive lawn mower that you then have to maintain out of your own pocket. You are not paying for additional tools to take care of weed eating and edging, nor are you paying to have these expensive items stored safely away. Therefore, you can save money.
Summary
Choosing to have your lawn professionally manicured is probably one of the best choices that you will ever make. The fact that you can increase your free time while having an immaculate yard and even save money in the process is enough to make anyone choose to call a professional company. Whether your yard is already basically in order or you need to start from scratch, calling a professional company is the way to make it look exactly the way you want and enjoy all of the other benefits at the same time.
Get your yard looking its absolute best with custom landscaping solutions from Twin Oaks. Find us online at https://www.twinoakslandscape.biz/, visit us in Ann Arbor, MI at 4100 South Maple Road, or call us at (734) 213-6911.